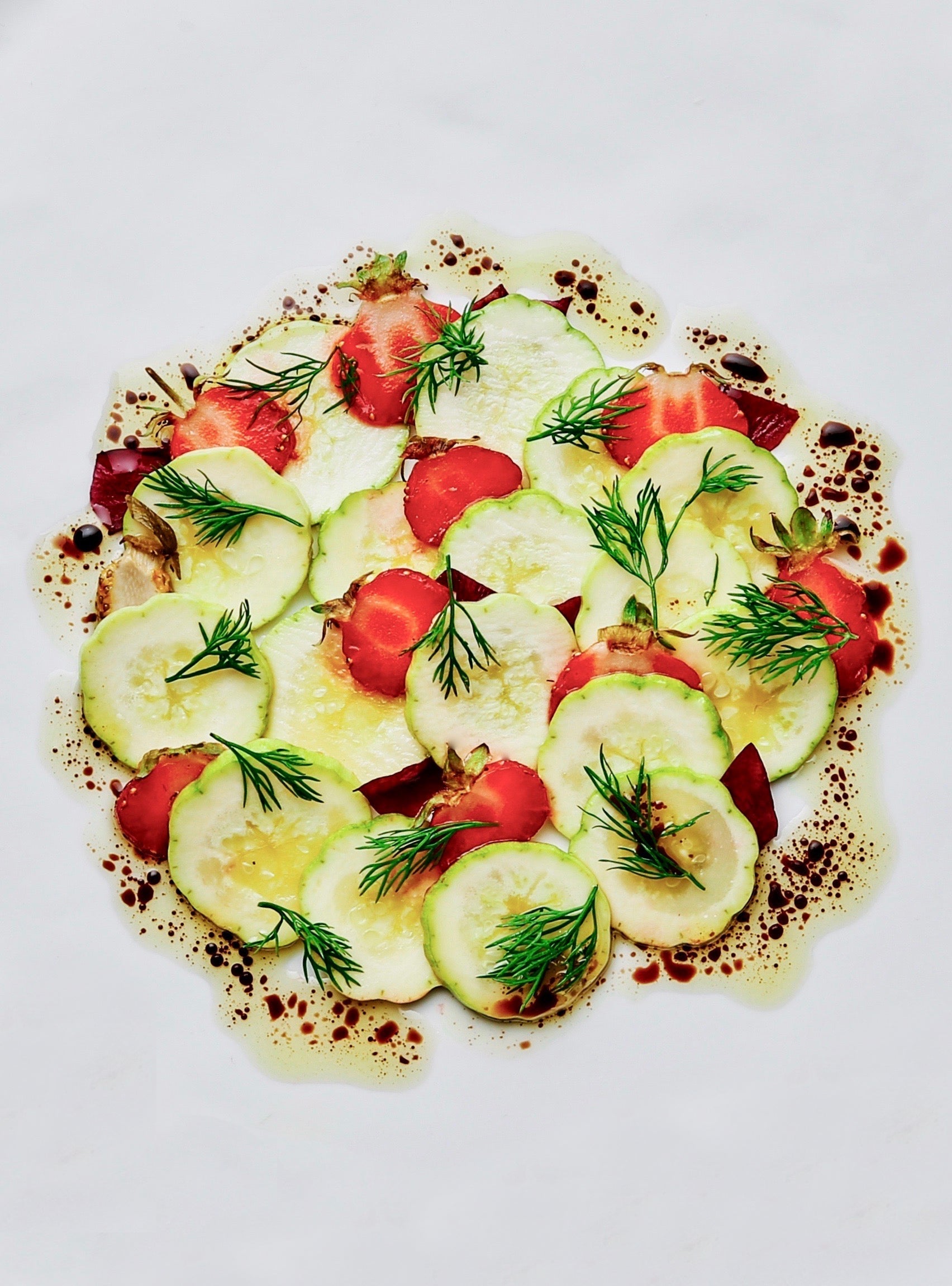 Tetra Squash Carpaccio
BY DAN BARBER
INGREDIENTS
4 green, immature Tetra squash, 2-4" long
8 strawberries, smaller size or alpine type, stems removed
5 Nasturtiums, petals only
5 Johnny jump-ups, petals only
5 sprigs of dill, picked
Salt and pepper
Broken vinaigrette (recipe below)
BROKEN VINAIGRETTE
3 tablespoons of extra virgin olive oil
1 tablespoon of balsamic vinegar
Salt to taste
RECIPE
To make the broken vinaigrette, combine all ingredients in a bowl and stir to dissolve the salt.

Slice the ends off the squash. Using a mandoline, slice the squash into ⅛" coins and arrange on a plate in a circular and shingled pattern.

Using a chef knife, slice strawberries into ¼" slices. Arrange on top of the squash.

Season with salt and pepper. Drizzle the vinaigrette. G

arnish with flower petals and dill.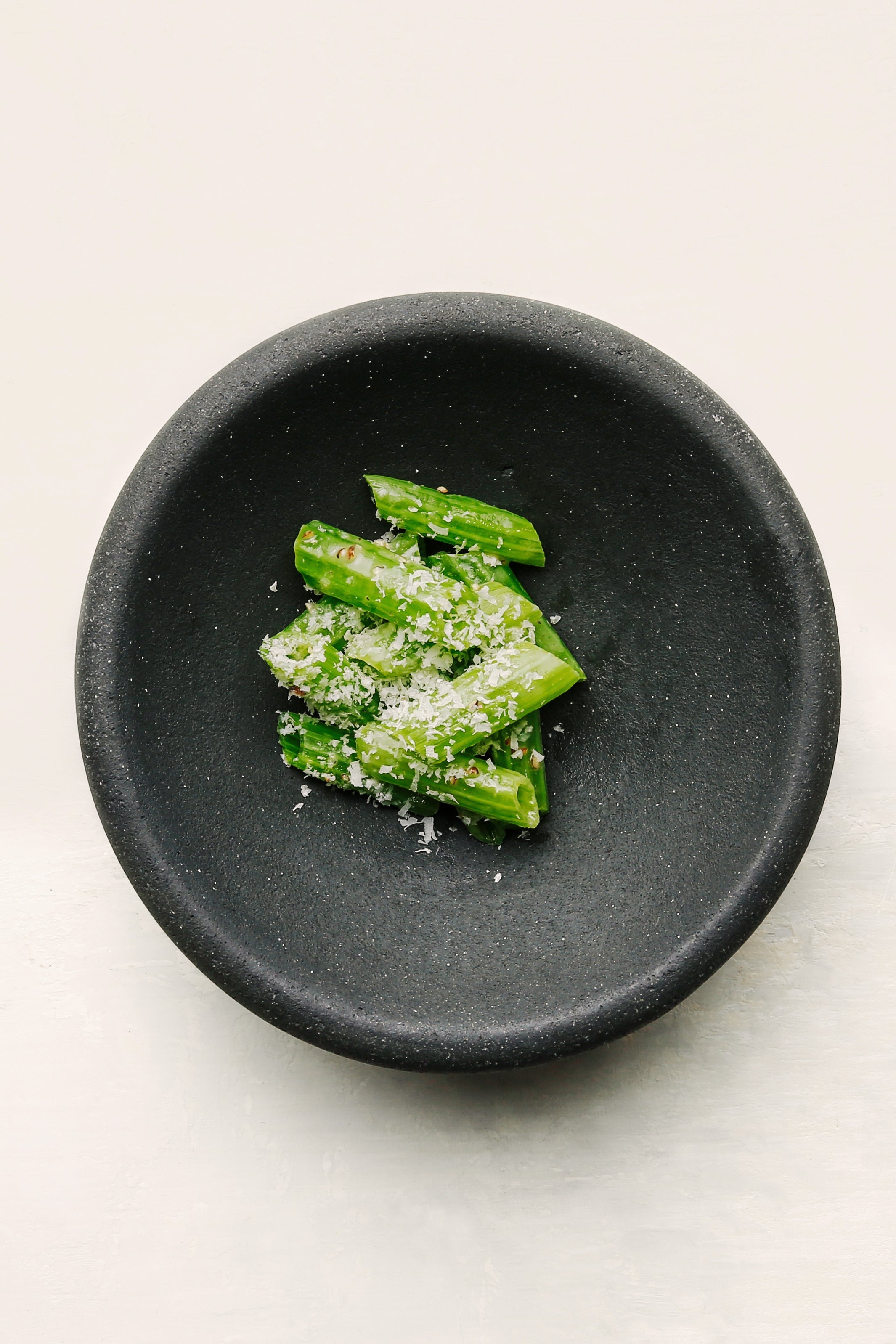 Tetra Squash Stem Cacio E Pepe
BY DAN BARBER SERVES 8 INGREDIENTS 12 Tetra squash stems, 1⁄2 inch diameter1⁄4 cup vegetable stock3 tablespoons unsalted butterjuice of 1⁄2 a lemonsmall wedge of parmigiano-reggianofine sea salt a...
Read more