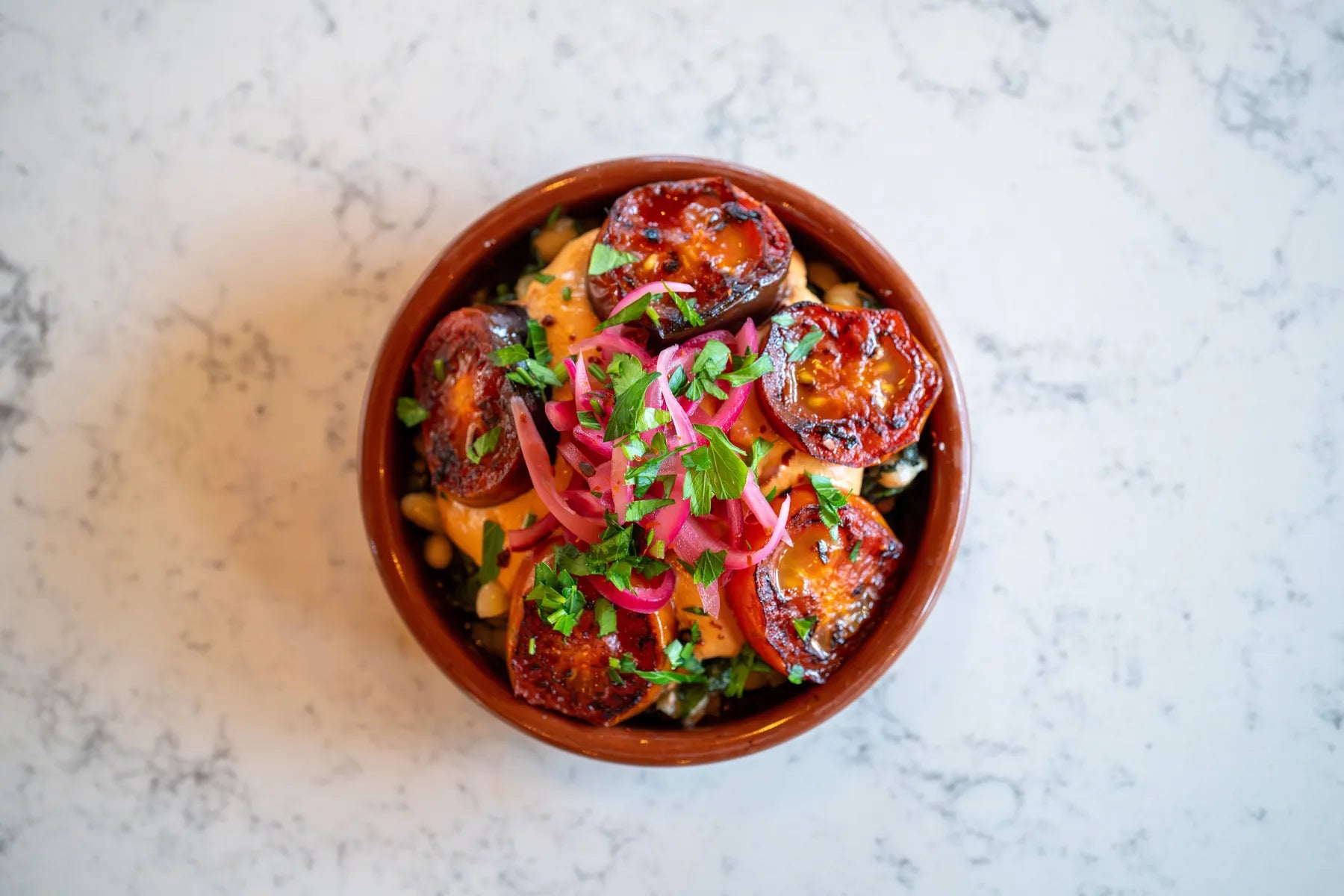 White Bean Piyaz with Midnight Roma Smoked Tahini Sauce
BY PRI PAIGE (CAMBRIDGE, MA)
FOR THE WHITE BEANS
2 cups dried small white beans, soaked overnight in 8 cups water

2 bunches Swiss chard, washed, ribs removed and julienned

1 tablespoon minced garlic

1⁄2 cup chopped parsley

1⁄2 cup chopped scallions, mostly white parts

4-7 tablespoons extra virgin olive oil

Zest of 1 lemon

Salt, to taste
Drain soaked beans. Bring 8-12 cups of water to boil, then stir in beans and reduce heat to simmer. Cook until beans are tender, about 40 minutes.

Remove from heat and add 1 tablespoon kosher salt. Let sit for 10 minutes, then drain and toss with 1 tablespoon of olive oil.


In a large sauté pan over medium heat, cook chard, garlic and a pinch of salt in 2 tablespoons of olive oil until chard has wilted. Gently mix in the beans, 1 teaspoon lemon zest, 1 tablespoon of olive oil and herbs. Keep warm or at room temp.
FOR THE SMOKED TOMATOES
6 Midnight Roma tomatoes, cut in half lengthwise

2 cups cherry or apple wood chips

2 bay leaves

1 teaspoon black peppercorns

4-6 whole allspice

1 cup verjus

1 tablespoon extra virgin olive oil

Salt, to taste

1 disposable aluminum pan

Charcoal grill
DIRECTIONS

In a large bowl, combine the verjus, bay leaves, peppercorns and allspice. Toss in the wood chips and let soak for 1 hour.

Drain the wood chips and place in the charcoal grill before lighting it.

Toss the tomatoes in olive oil with a large pinch of salt, then place them cut-side down in the aluminum pan. When the grill reaches 250°F, place the aluminum pan on the coolest side of the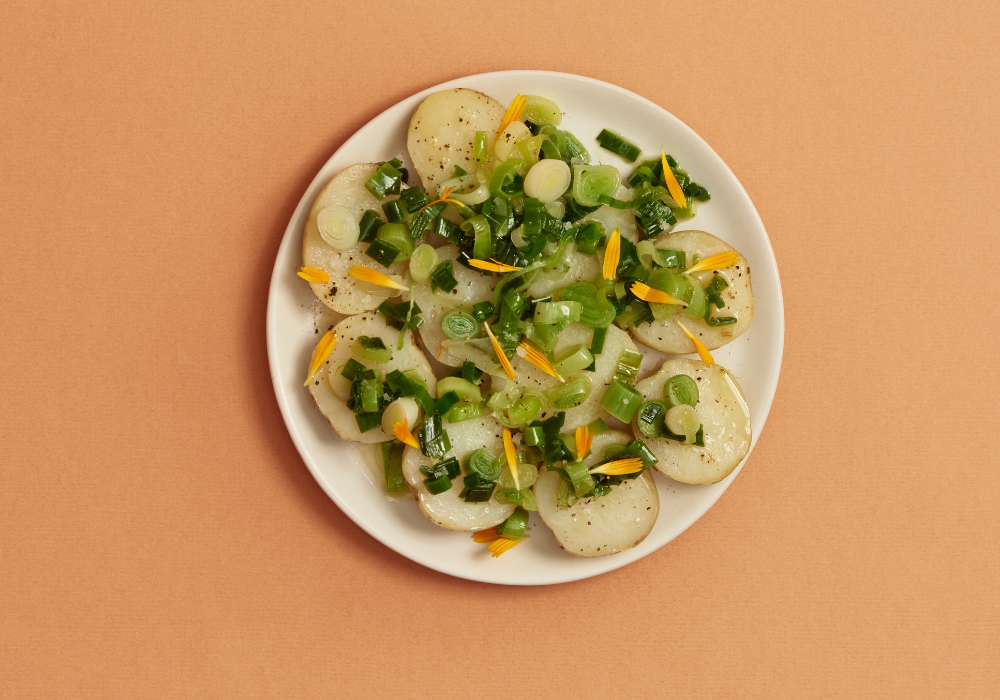 Ingredients 1 bunch (5 stalks) Sweet Garleek 1 jalapeño, sliced in half lengthwise and seeds removed 1 medium white onion, finely diced 1 large shallot, finely diced 1 bay leaf, split in half le...
Read more