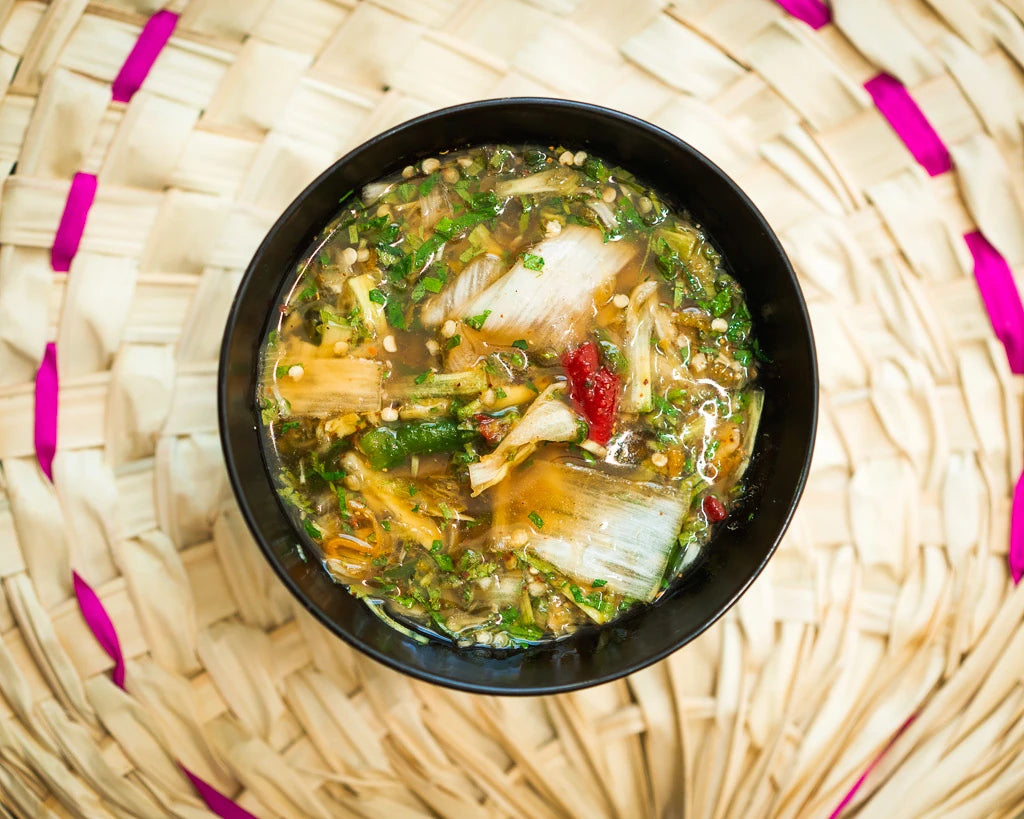 Sweet Garleek Tuk Trey
BY CHINCHAKRIYA UN (BROOKLYN, NY)
Tuk trey is a versatile Cambodian sauce made from garlic, fish sauce, lime juice, chile peppers and herbs; in this case, Sweet Garleek stems take the place of the garlic, giving the sauce a more delicate flavor. Spoon this over just about any protein, or use it as a dipping sauce for salad rolls, spring rolls, fresh vegetables and more.
INGREDIENTS
2 - 3 Sweet Garleek stalks

1 stalk lemongrass, tender parts thinly sliced

2 bird's eye chilis, stems removed

1 clove garlic

Pinch of salt

1/2 tsp MSG

2 tbsp palm sugar

1½ - 2 tbsp fish sauce

2 limes 

3 tbsp chopped herbs such as cilantro, dill, rau rum (Vietnamese coriander), mint, lemon balm

Toasted rice powder, to taste
DIRECTIONS
Separate the Sweet Garleek white stems from the greens, and set the greens aside for another use (braising, stir-frying, etc). Trim the root ends from the whites, then give them a thorough rinse before slicing them into 1-inch chunks. 
In a mortar and pestle, smash together the Sweet Garleek whites, sliced lemongrass, bird's eye chilis and garlic until the ingredients are chunky, but not pulverized. Pound in the palm sugar, a pinch of salt and the MSG.
With a small spoon, stir in the juice of one lime and 1½ tbsp of fish sauce, followed by the herbs.
Taste, and adjust accordingly by adding more palm sugar, lime juice, fish sauce and/or herbs; when ready, the sauce should be a harmony of sweet, salty, sour and spicy flavors. 
A generous pinch of toasted rice powder can be added at the end to add texture and a nutty flavor to the sauce.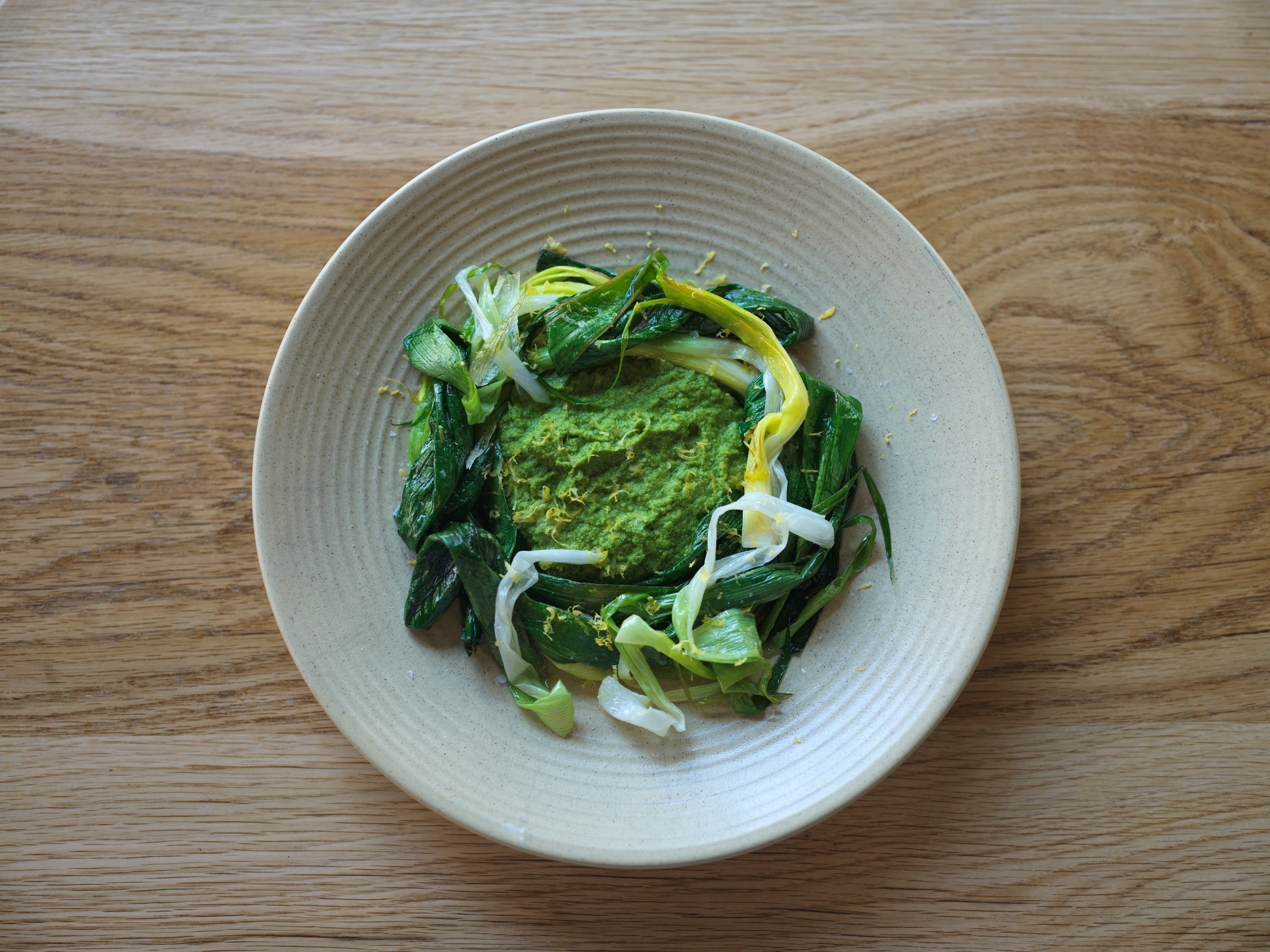 BY MARISOL CORONA, ATLA (NEW YORK, NY) INGREDIENTS 5 tablespoons neutral oil, divided 10 Sweet Garleeks, divided 1 small white onion, diced 1 clove garlic, sliced 2-3 poblano peppers, seeds remov...
Read more