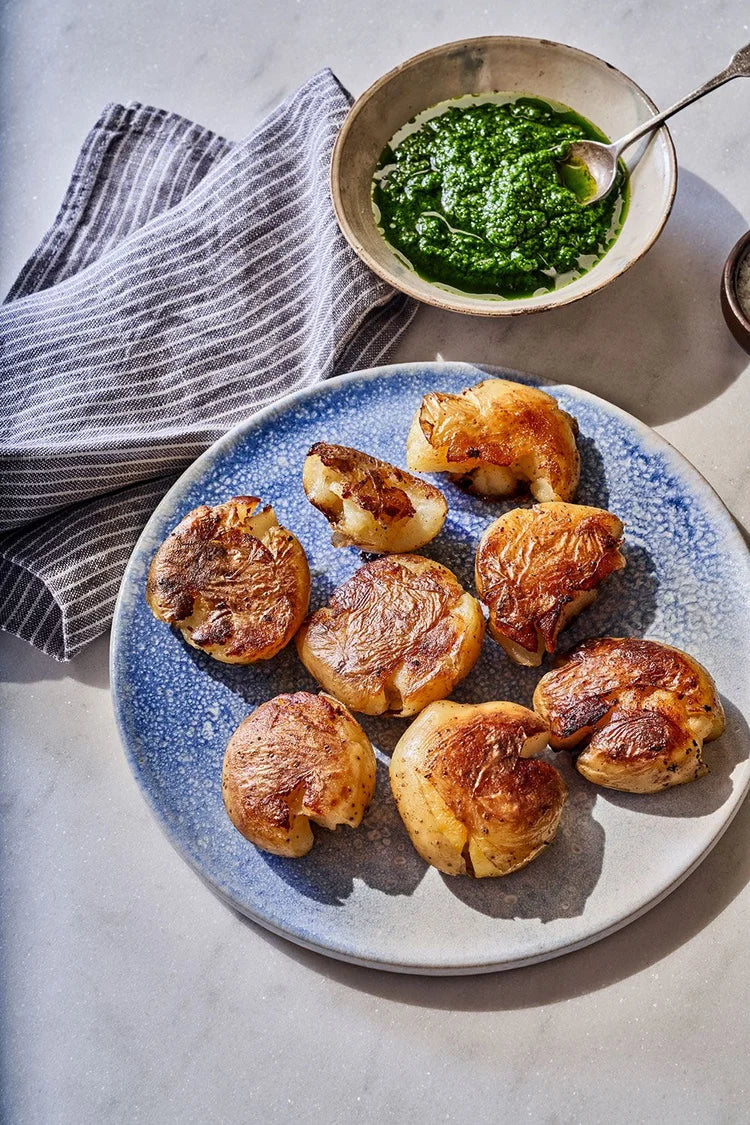 Smashed Upstate Abundance Potatoes With Green Sauce
Ingredients
1 pound (about 8) Upstate Abundance potatoes
¼ cup olive oil
Salt and freshly ground black pepper
Green sauce (see recipe below)
GREEN SAUCE
3 cups of your favorite picked herbs/greens (parsley, mint, cilantro, basil, arugula)
½ cup olive oil
1 clove garlic
½ teaspoon salt
¼ teaspoon freshly ground black pepper
1 teaspoon lemon zest
Optional additions: several anchovy filets + chili flakes, or a handful of nuts + parmesan to make pesto
Recipe
Place the potatoes in a medium pot and fill with cold water. Add a generous amount of salt (think: seawater).
Over medium-high heat, bring the water to a boil, reduce to a simmer and cook for about 20-25 minutes, or until the potatoes are fork tender. Drain and allow to cool slightly.
On a cutting board, use the back of a metal spatula to press down gently but firmly on each potato. You want them to be slightly flattened, but still hold together in one piece.
Heat the olive oil in a large cast iron skillet or heavy sauté pan over medium heat. Using a spatula, carefully transfer the potatoes to the pan. Fry them for about 3 minutes per side—turning them over once gently—until they're lightly golden brown on both sides. Transfer to a plate and finish with a drizzle of green sauce and squeeze of fresh lemon juice.
GREEN SAUCE
Add all ingredients to a high-speed blender or food processor and purée until the sauce is just thin enough to be drizzled. Taste, and season further with salt if desired.
Alternatively, make a more rustic sauce using a mortar and pestle (wait until the very end to add the oil); or with simply a knife, cutting board and bowl.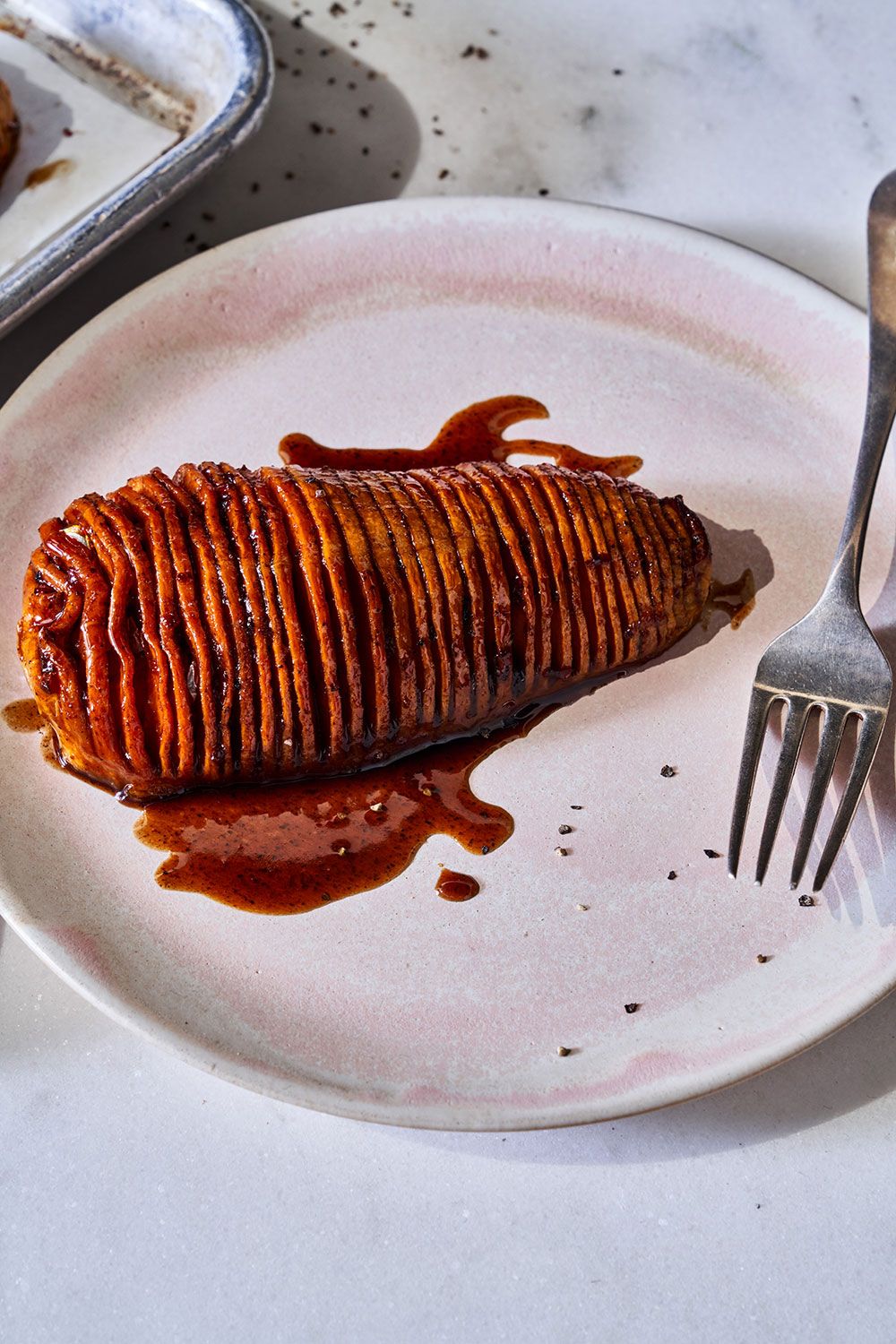 Ingredients 1 Honeypatch squash per person, peeled 2 thin wooden/bamboo chopsticks Olive oil Salt Freshly ground black pepper 3 tablespoons vegetable oil 1 tablespoon butter 1 large shallot, minc...
Read more