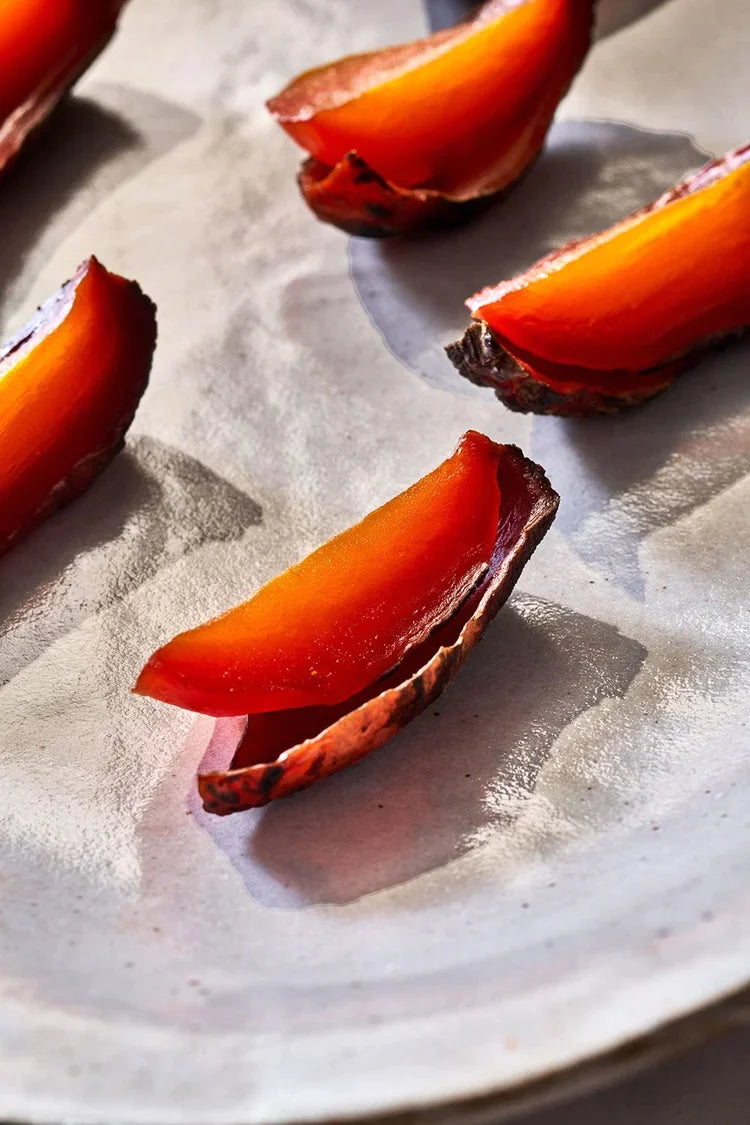 Salt Roasted Badger Flame Beets
Serves 6-9 as a side
Ingredients
6-8 medium Badger Flame beets, peels left on
1 box (3 pounds) Diamond Crystal kosher salt
Recipe
Preheat oven to 350˚F.
Cover the bottom of a half-size hotel pan or large casserole dish with about an inch of salt. Place the beets evenly over the salt without letting them touch, then cover them thoroughly with another inch or so of salt, gently pressing down as you go and ensuring no beet skins are showing through.
Roast for about 1 hour or until tender—a paring knife poked through the salt crust should give easily once it hits the beets. Cool at least 10 minutes before digging out the beets and removing their skins with a clean tea towel or cloth napkin. Slice the beets into wedges, and serve them alongside a variety of condiments and garnishes such as horseradish crème fraîche, fresh dill, garlicky mayonnaise, salsa verde, chili crisp and fried shallots.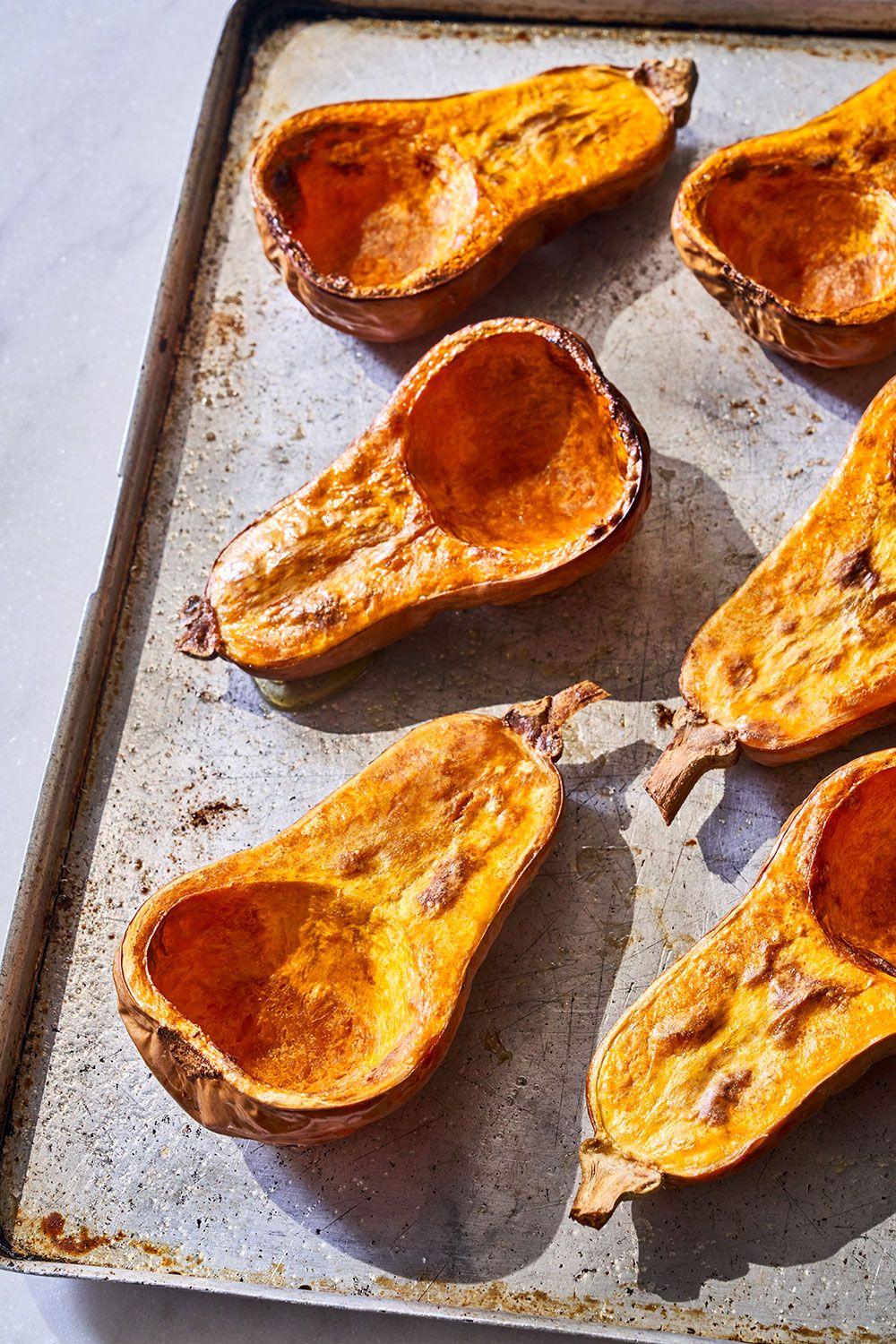 Ingredients 4 Honeypatch squash, halved lengthwise 1 tablespoon olive oil or vegetable oil Salt and freshly ground black pepper Directions Preheat oven to 400˚F. Line a baking sheet with parc...
Read more