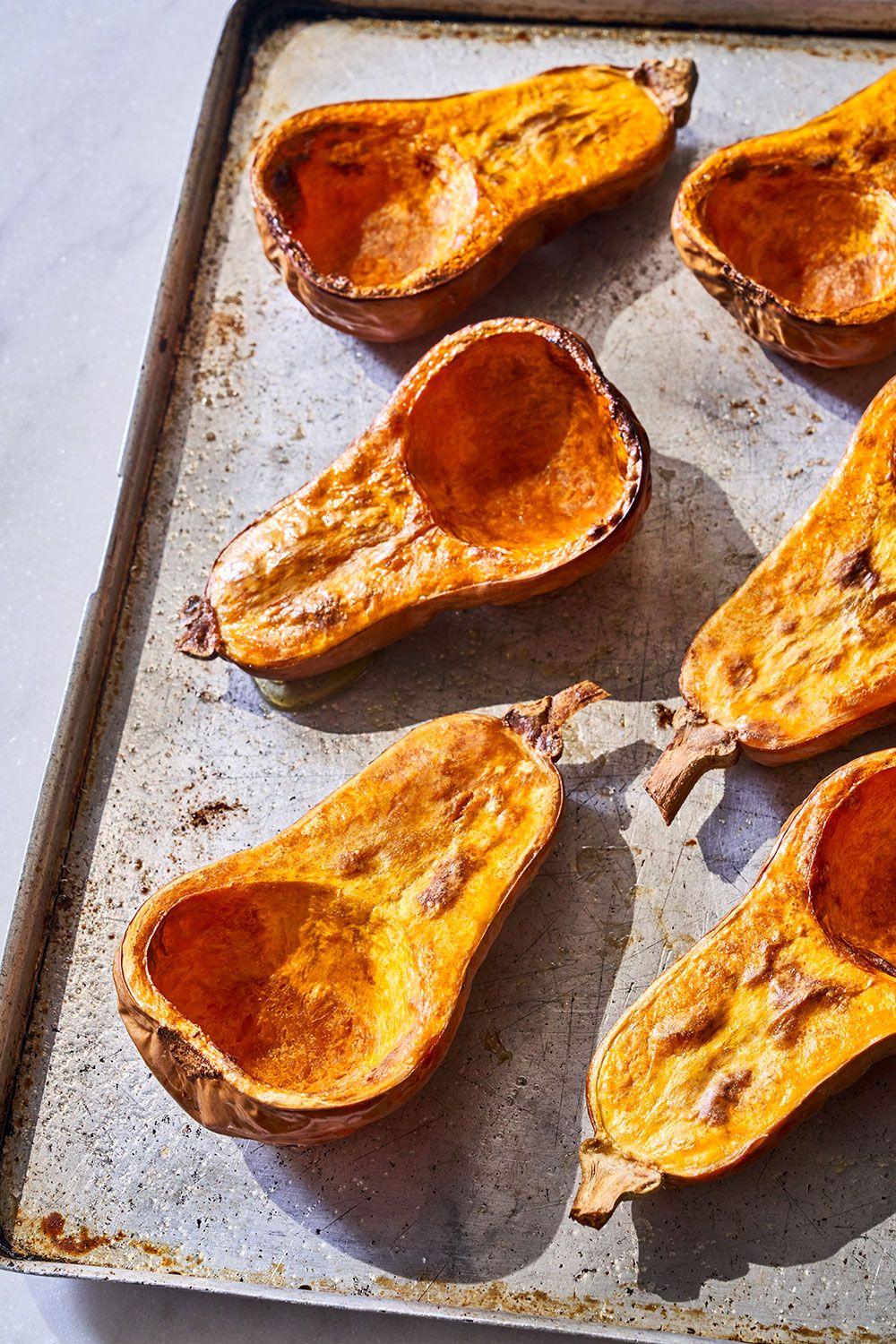 Roasted Honeypatch Squash
Ingredients
4 Honeypatch squash, halved lengthwise
1 tablespoon olive oil or vegetable oil
Salt and freshly ground black pepper
Directions
Preheat oven to 400˚F. Line a baking sheet with parchment paper.
Using a spoon, scoop out the squash seeds. (Compost the seeds if possible, or clean, roast and eat them.)
Toss the squash halves with the olive oil and salt. Place them cut-side down on the baking sheet and roast in the oven for 25 minutes. Remove the baking sheet and use tongs to flip the halves so they are cut-side up, then place them back into the oven to roast until the tops are lightly browned and the flesh is tender. For more browning, switch the oven to broil and watch them carefully until the tops are nicely caramelized.
Remove from the oven and let cool slightly. Reserve the brown sugar, butter and maple syrup for other uses—you won't need them here.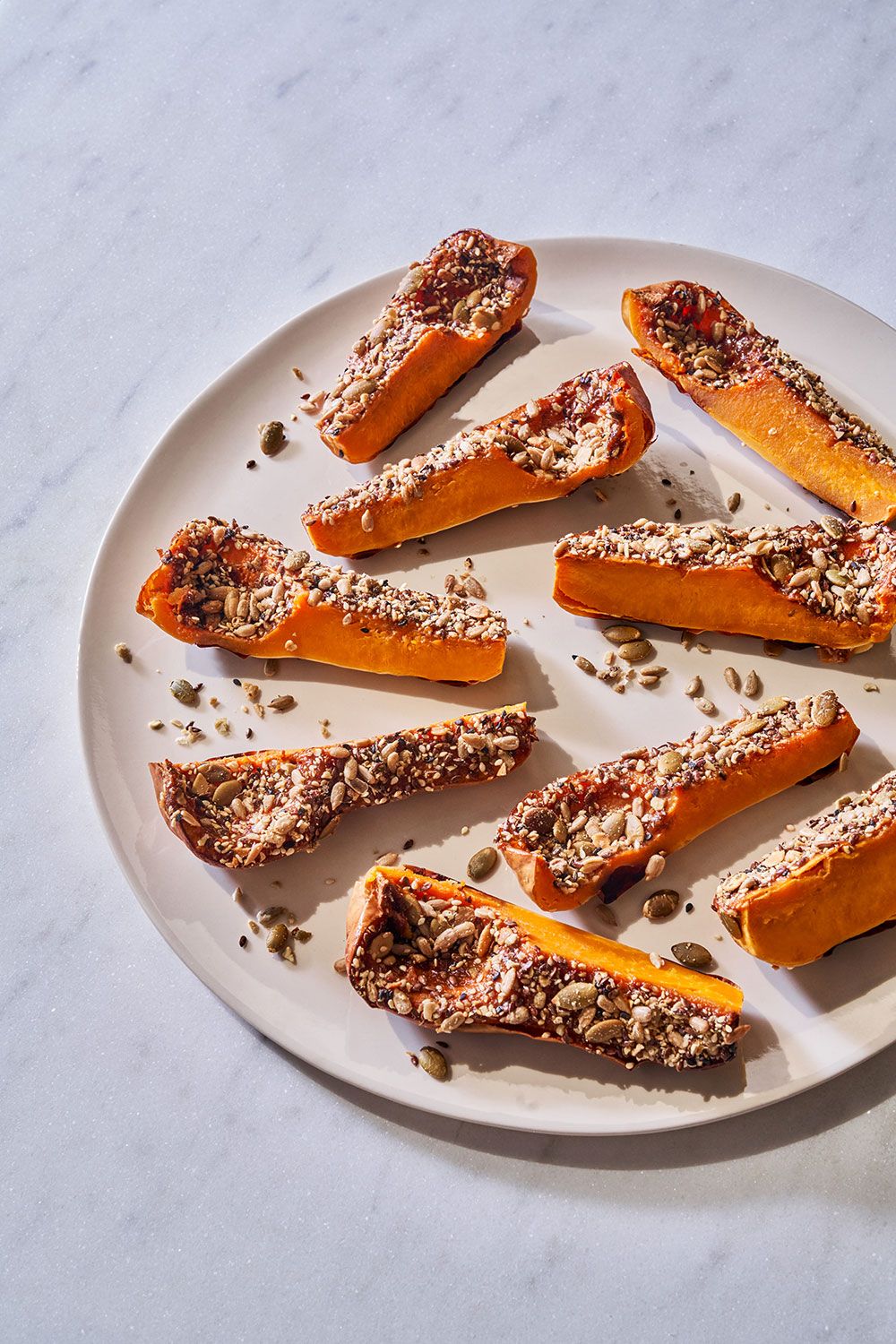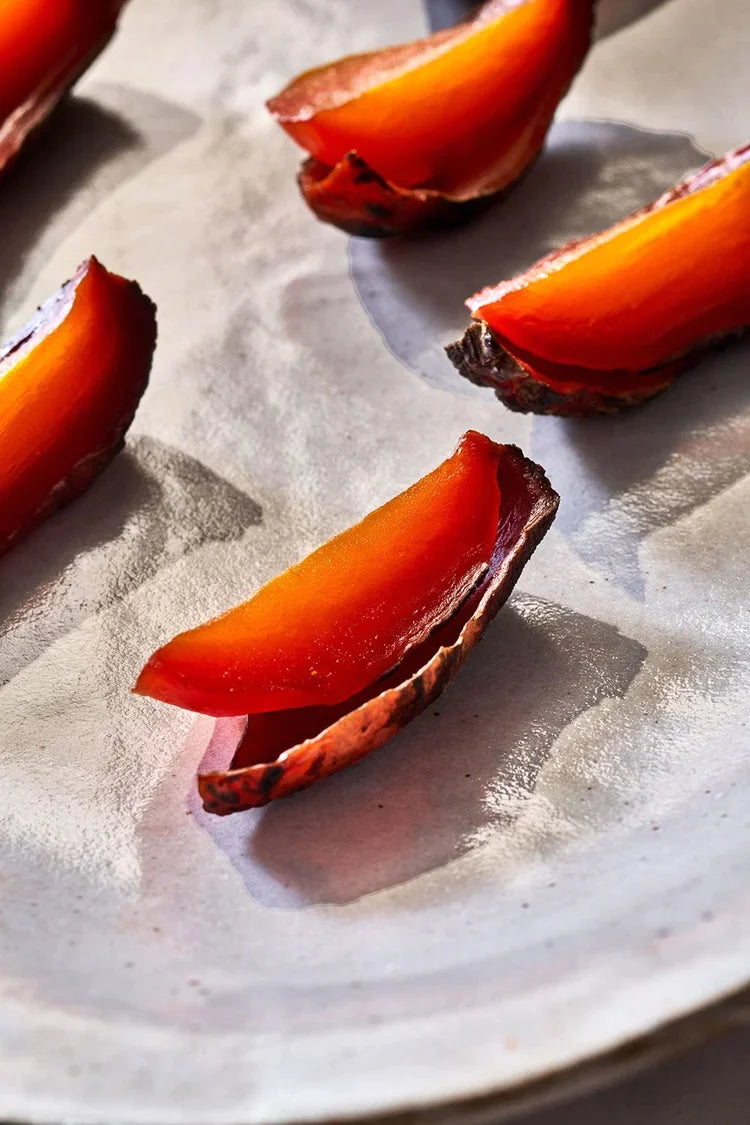 Salt Roasted Badger Flame Beets
Serves 6-9 as a side Ingredients 6-8 medium Badger Flame beets, peels left on 1 box (3 pounds) Diamond Crystal kosher salt Recipe Preheat oven to 350˚F. Cover the bottom of a half-size hotel ...
Read more