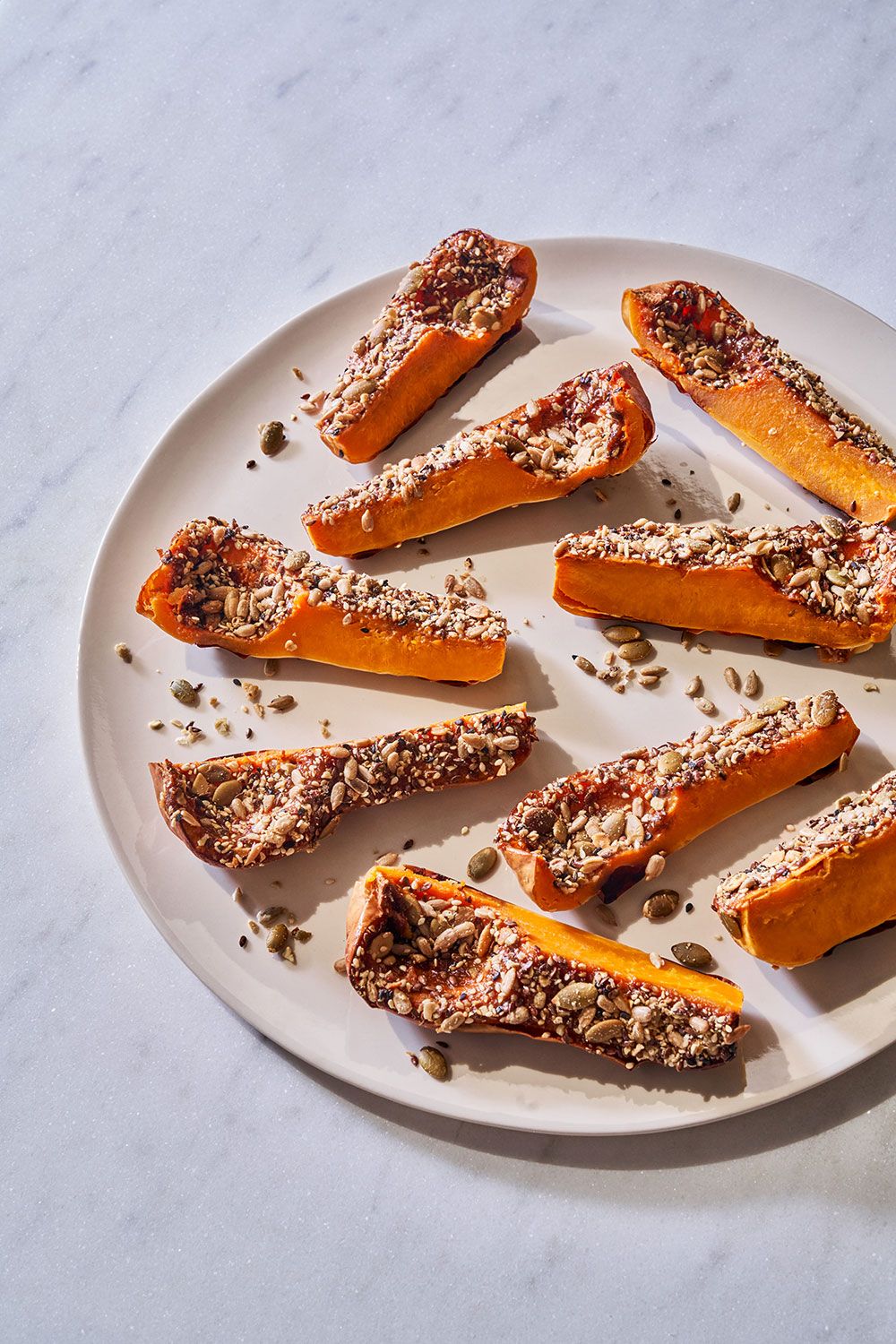 Roasted Honeypatch Squash with Miso Crumble
Ingredients
4 Honeypatch squash, roasted (see recipe for "Simple Roasted Honeypatch Squash")
⅓ cup roasted pumpkin seeds
⅓ cup roasted sesame seeds
⅓ cup roasted sunflower seeds
1 teaspoon sugar
1 teaspoon salt
Heaping ¼ cup sugar
2 tablespoons sake
1 tablespoon mirin
Scant ¾ cup miso
1 egg yolk
1 tablespoon peanut butter
1 tablespoon nutty oil such as peanut, pumpkin seed or sesame
Directions
Start by making the seed crumble: Combine the pumpkin seeds, sesame seeds, sunflower seeds, sugar and salt in a food processor. Process until the mixture is the consistency of sand. Set aside.
Next, make the miso paste: In a small saucepan, stir together the sugar, sake and mirin and bring to a simmer over medium-high heat. Stirring frequently, let the mixture reduce for about 5 minutes, or until it has thickened slightly; it should be the consistency of maple syrup, not honey. Remove the saucepan from the heat and thoroughly stir in the miso, egg yolk, peanut butter and oil. The finished product should be a smooth, well-incorporated paste that's thick but still spreadable.
Preheat the oven to a low broil.
To assemble the dish: With the roasted squash halves cut-side up on a baking sheet, spread a ¼-inch layer of the miso paste over the squash flesh. Checking on them frequently, broil the squash halves in the oven until they are richly browned and crusty. Remove from the oven, and sprinkle liberally with the seed crumble before serving.
Note: The squash halves can be roasted and spread with the miso paste in advance. Finish them by simply broiling and topping with the seed crumble when you're ready to serve.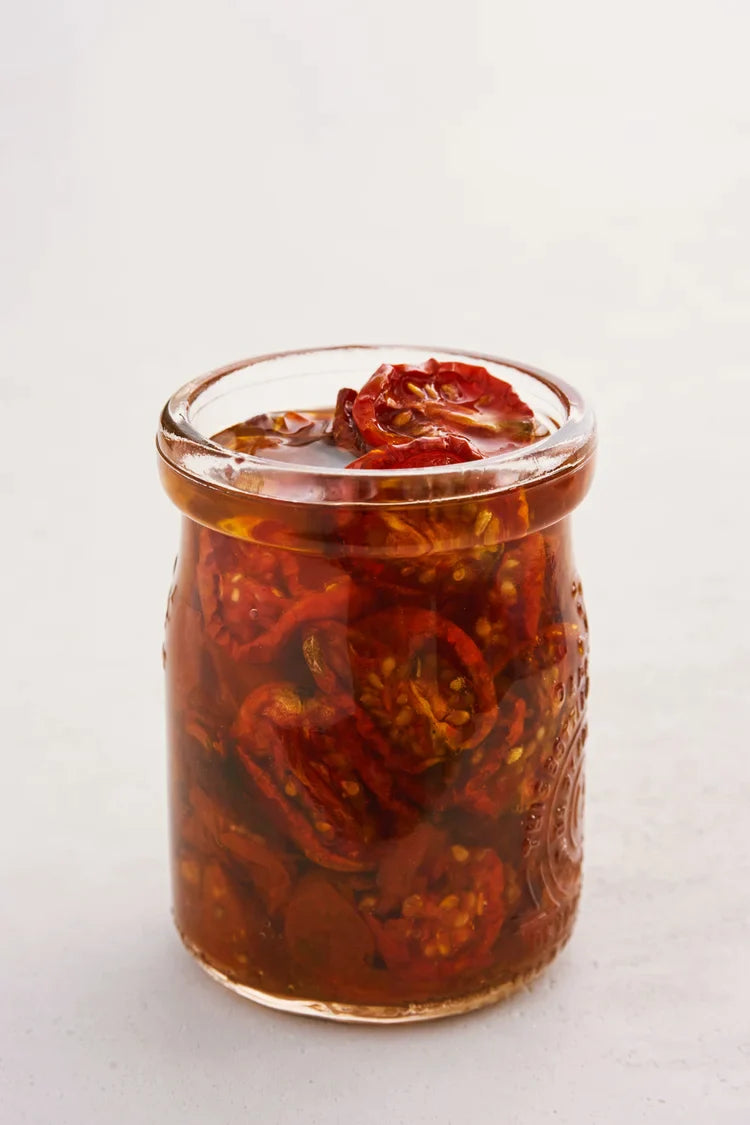 Slow-Roasted Sweet Prince Tomatoes
Sweet Prince tomatoes are slow-roasted to jammy perfection. They're a flavor-packed addition to pastas and salads or a delicious snack on their own. Yields approximately 2-3 cups of tomatoes. Ingr...
Read more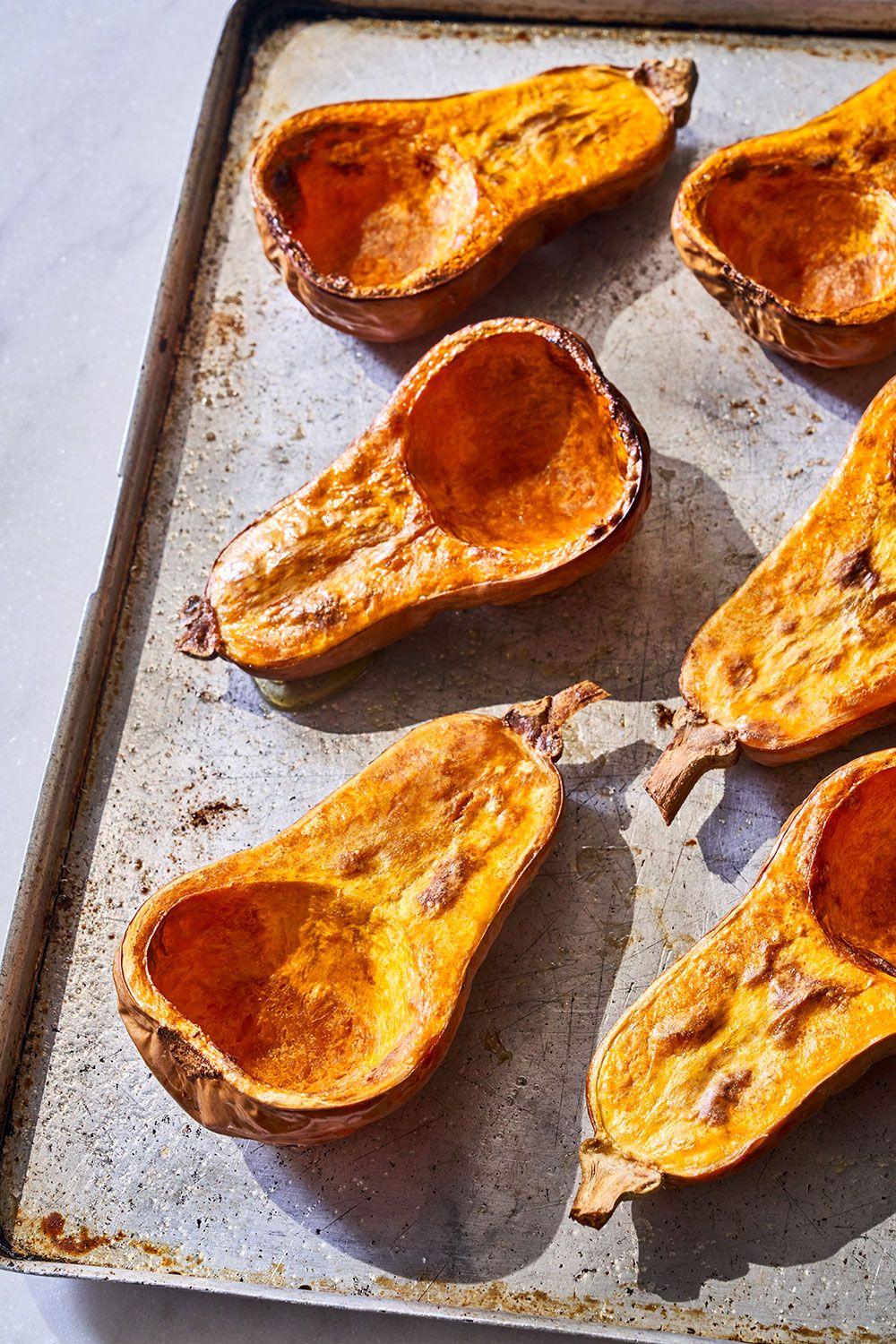 Ingredients 4 Honeypatch squash, halved lengthwise 1 tablespoon olive oil or vegetable oil Salt and freshly ground black pepper Directions Preheat oven to 400˚F. Line a baking sheet with parc...
Read more