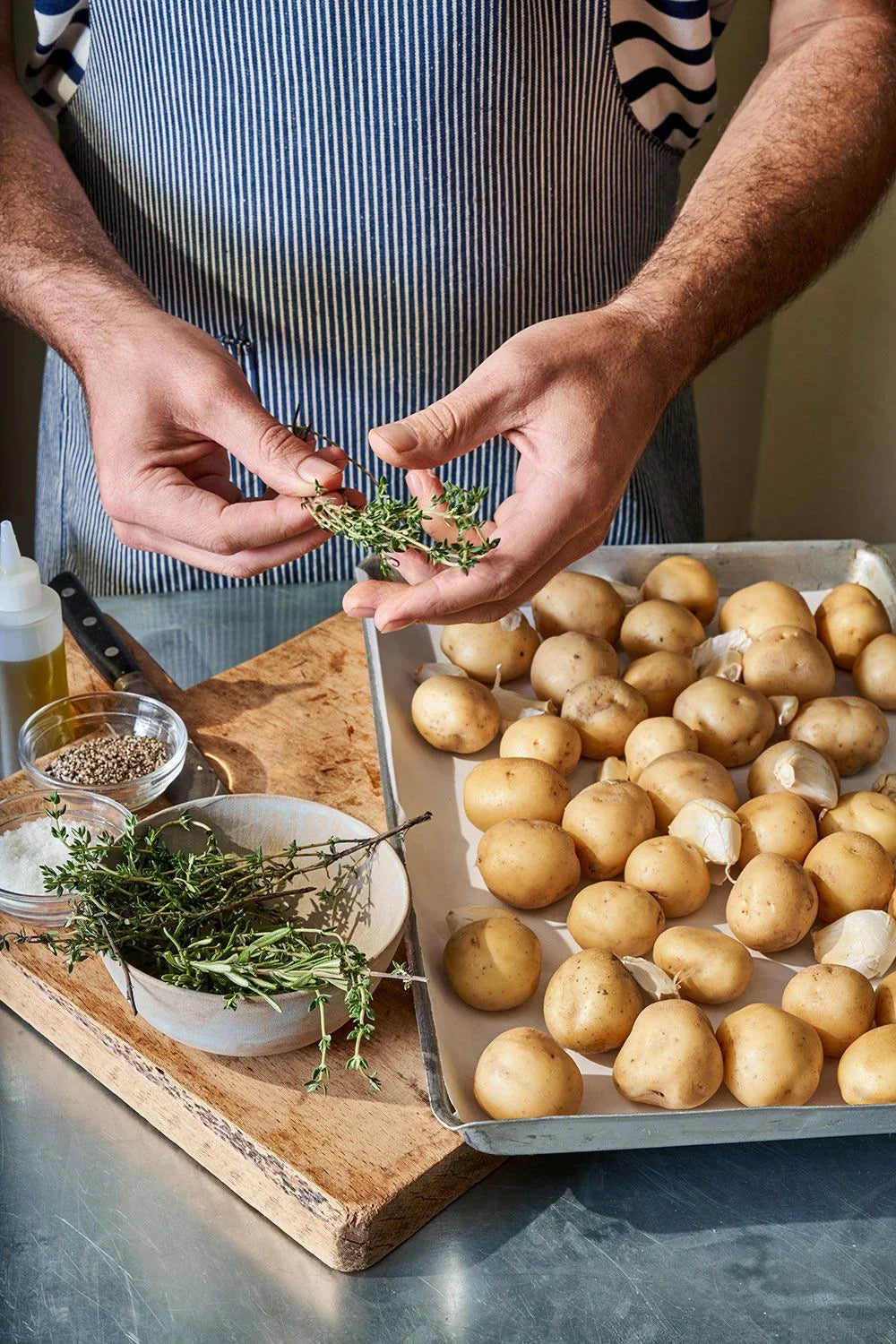 Roasted Upstate Abundance Potatoes with Garlic and Thyme
Ingredients
1 pound Upstate Abundance potatoes
1 tablespoon olive oil or vegetable oil
Salt and freshly ground black pepper
3 cloves garlic
3 sprigs fresh thyme or rosemary
Recipe
Preheat oven to 400˚F.
In a large bowl, toss the potatoes with the olive oil and a generous sprinkling of salt and pepper.
Smash the cloves of garlic—leaving the peels on—and add to the bowl along with the thyme sprigs. Toss together.
Transfer the potato mixture to a baking sheet, then cover the entire sheet with aluminum foil.
Roast in the oven for 15 minutes. Remove the foil covering, then continue roasting until the potatoes are lightly browned and tender.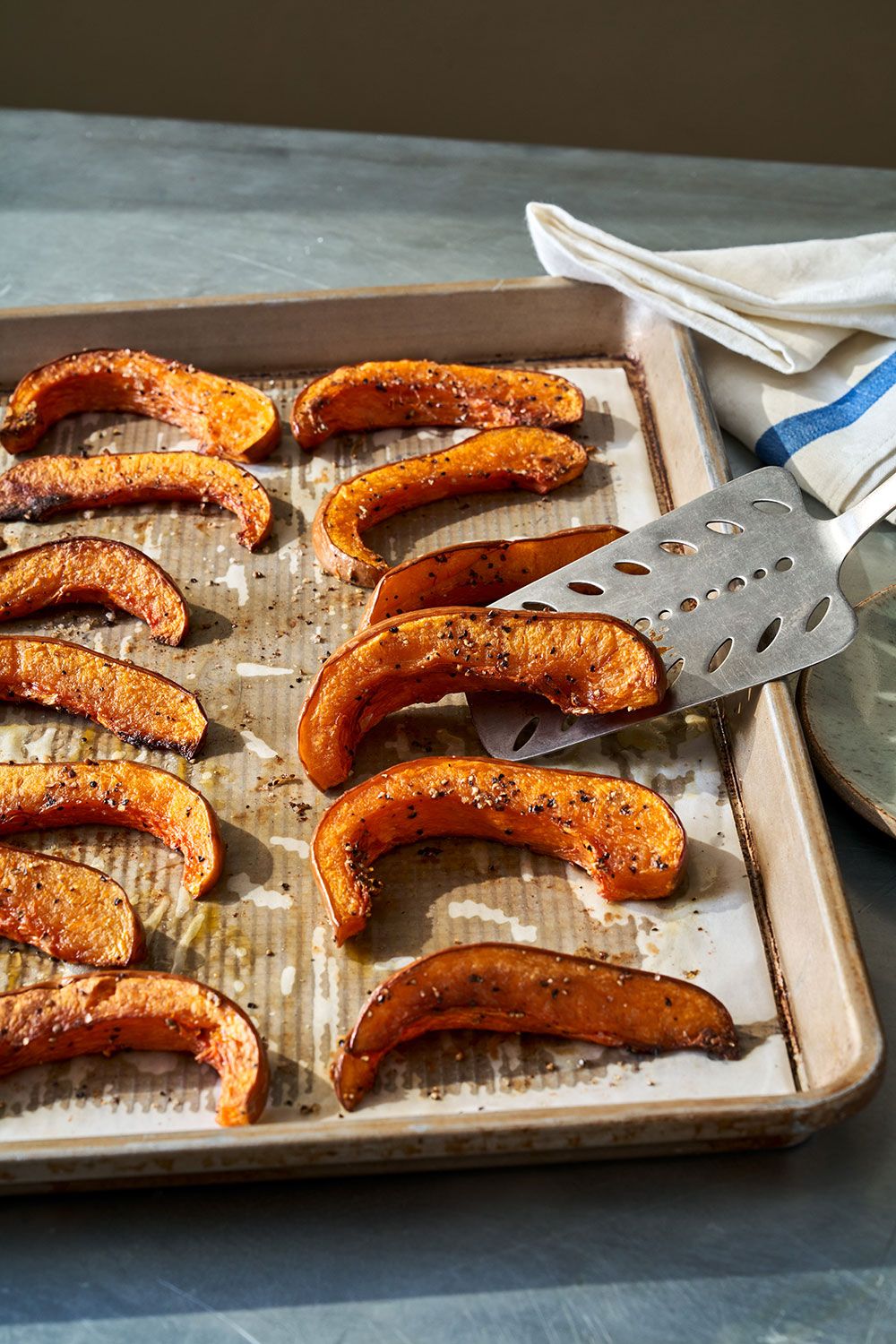 Roasted Koginut Squash (+ Purée)
Ingredients 2 Koginut squash 1 tablespoon olive oil or vegetable oil Salt and freshly ground black pepper Directions Preheat oven to 400˚F. Holding each squash securely on its side, remove th...
Read more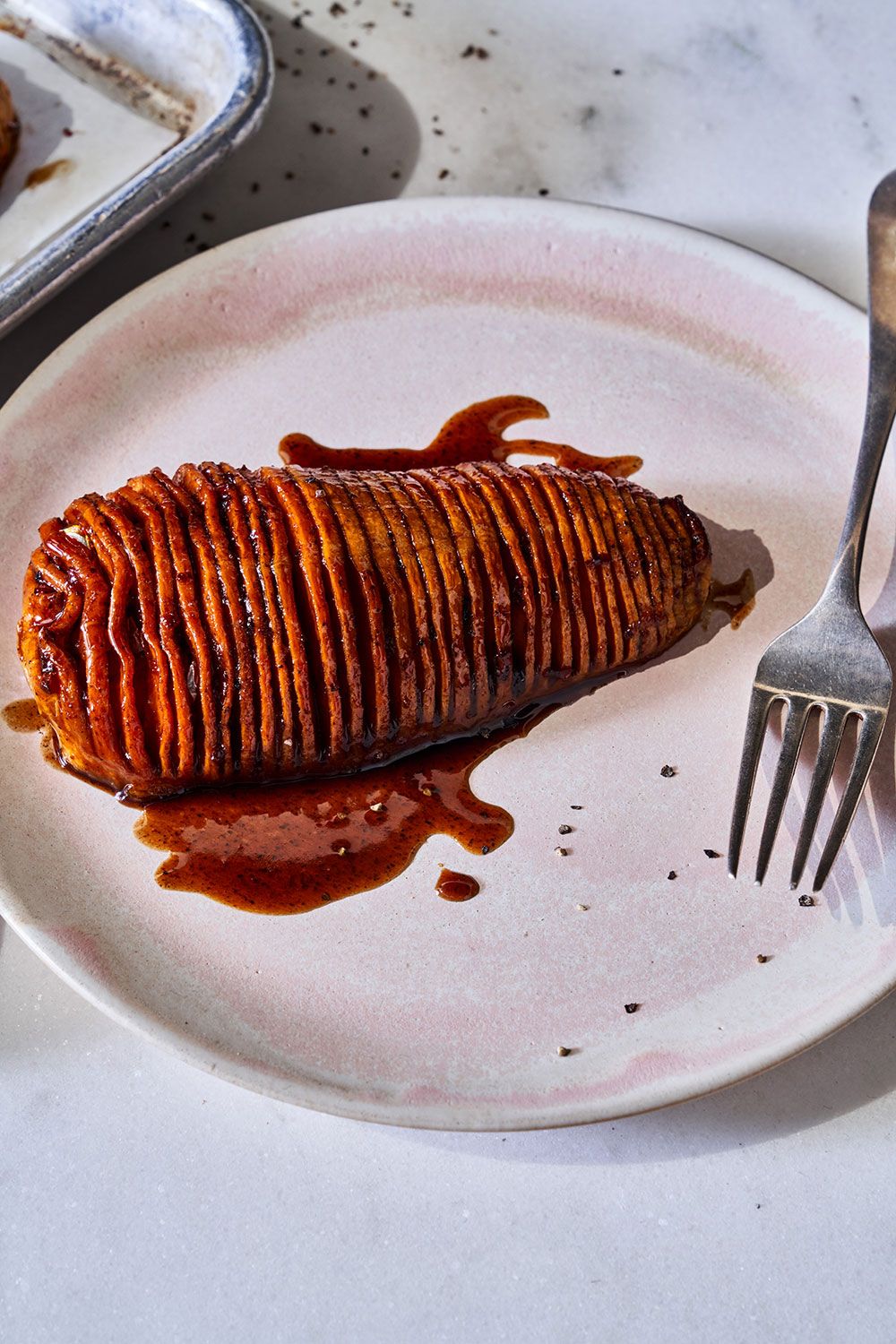 Ingredients 1 Honeypatch squash per person, peeled 2 thin wooden/bamboo chopsticks Olive oil Salt Freshly ground black pepper 3 tablespoons vegetable oil 1 tablespoon butter 1 large shallot, minc...
Read more