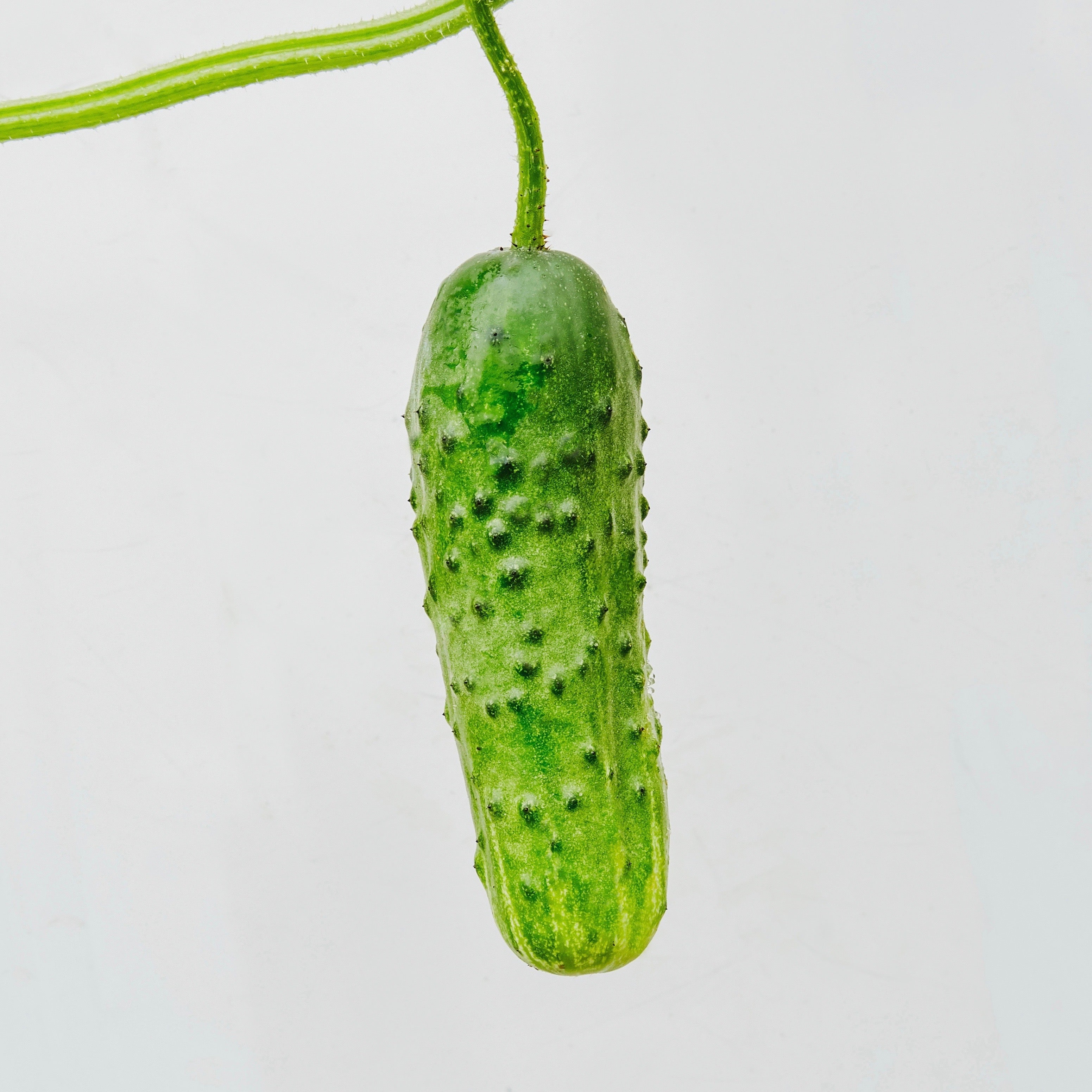 7082 Cucumber Dolma
BY ANA SORTUN (CAMBRIDGE, MA)
SERVES 8
INGREDIENTS
(4) 7082 cucumbers, halved lengthwise
16 grape leaves (from a jar or fresh), stems trimmed
1 cup walnuts, lightly toasted and ground
1⁄2 cup toasted sesame seeds
1 cup finely chopped scallions
1 cup crumbled sheep's milk feta or grated halloumi
2 tablespoons chopped flat-leaf parsley
2 tablespoons chopped fresh mint
2 tablespoons chopped fresh dill
2 tablespoons pure pomegranate molasses, preferably Mymoune
4 tablespoons butter and/or olive oil
12 nasturtium blossoms (optional)
RECIPE
Using a tablespoon, scoop the seeds out of the cucumbers. Set aside.

Bring a small saucepan of water to a boil and drop the grape leaves in for one minute. Drain, then rinse them well with cold water. Set aside on a baking dish lined with paper towels.

In a medium bowl combine the walnuts, sesame seeds, scallions, feta, parsley, mint, dill and pomegranate molasses to make a filling.

Stuff the filling into the cavities of each cucumber and pack so that the filling comes almost to the edges. Wrap each cucumber tightly with 2 grape leaves.

In a large sauté pan heat the butter and/or oil over medium heat. Sear the cut sides of the cucumber halves until golden and crisp, about 6 minutes. Flip and sear on the other sides for about 3 minutes. Transfer to plates and serve immediately with a drizzle of pomegranate molasses. Garnish with nasturtium blossoms.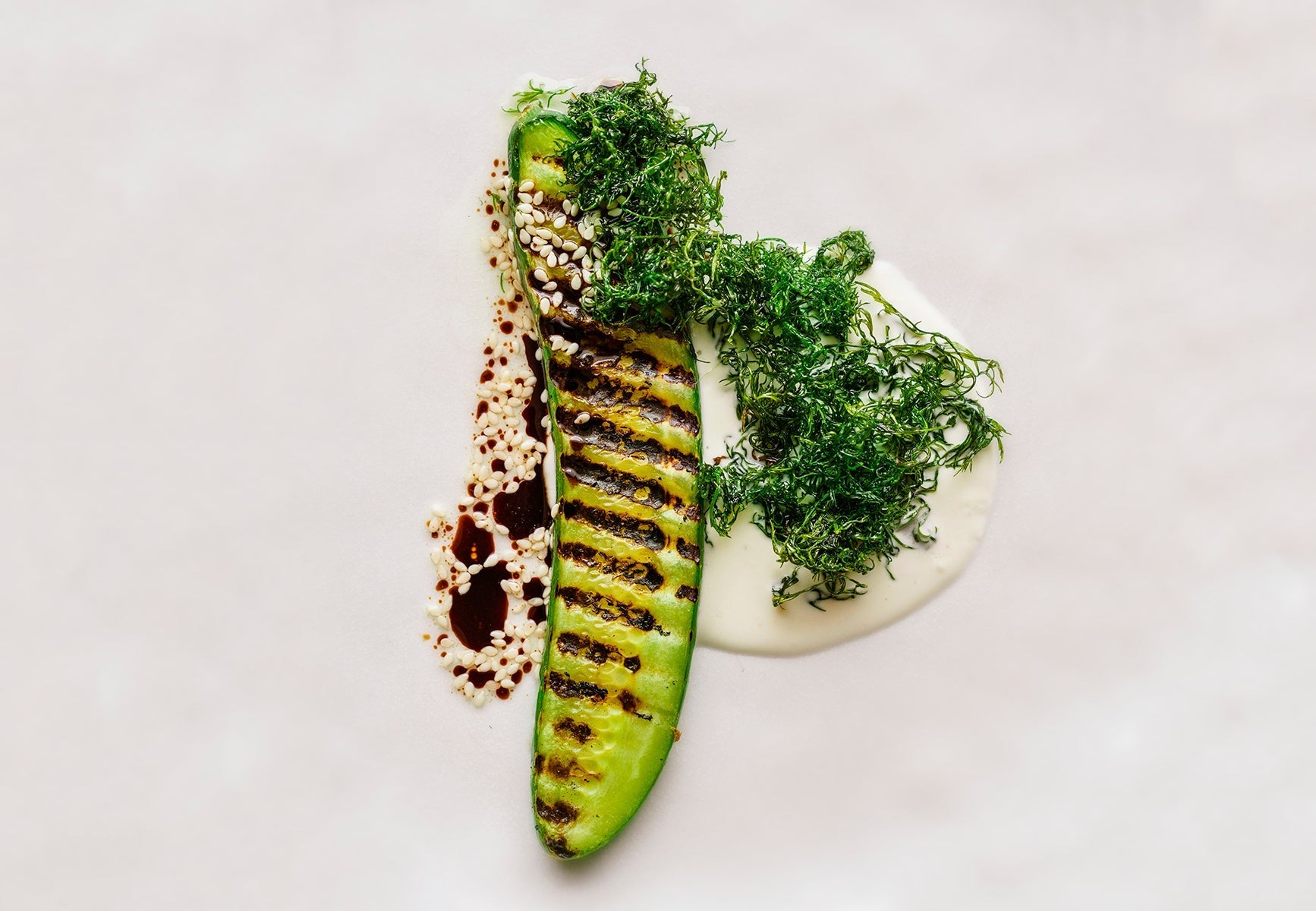 Grilled 7082 Cucumbers with Fried Dill
Chef: Dan Barber, Blue Hill at Stone Barns Serves 8 as a side Ingredients (4) 7082 cucumbers, halved lengthwise2 tablespoons rice wine vinegarSalt and pepperVegetable oilStrained yogurtSesame vinai...
Read more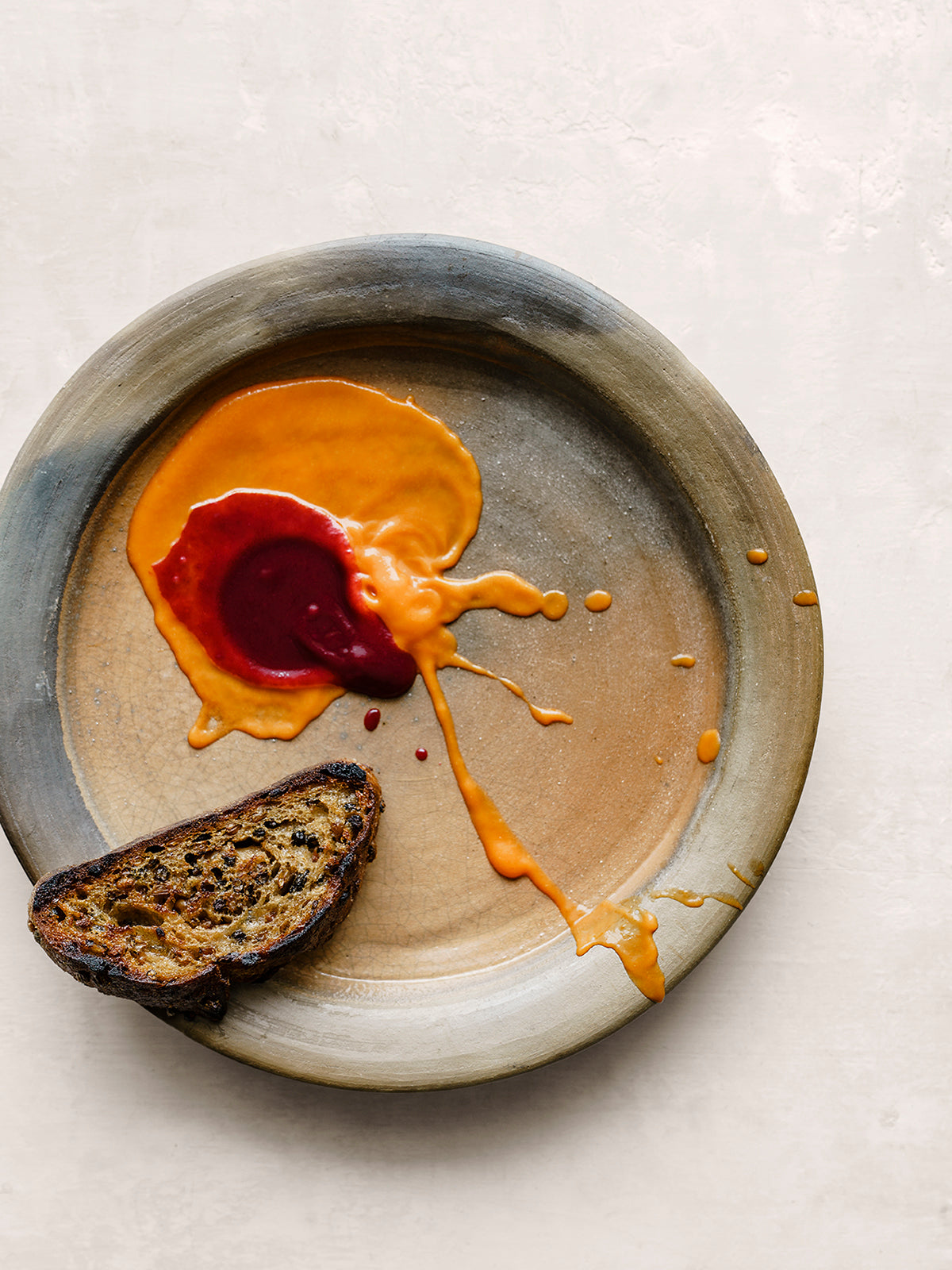 INGREDIENTS 1 pound Habanada peppers, halved, deseeded and thinly sliced1/4 cup vegetable oil1 teaspoon salt, or to taste2 tablespoons water RECIPE Heat the oil in a large sauté pan over medium-lo...
Read more