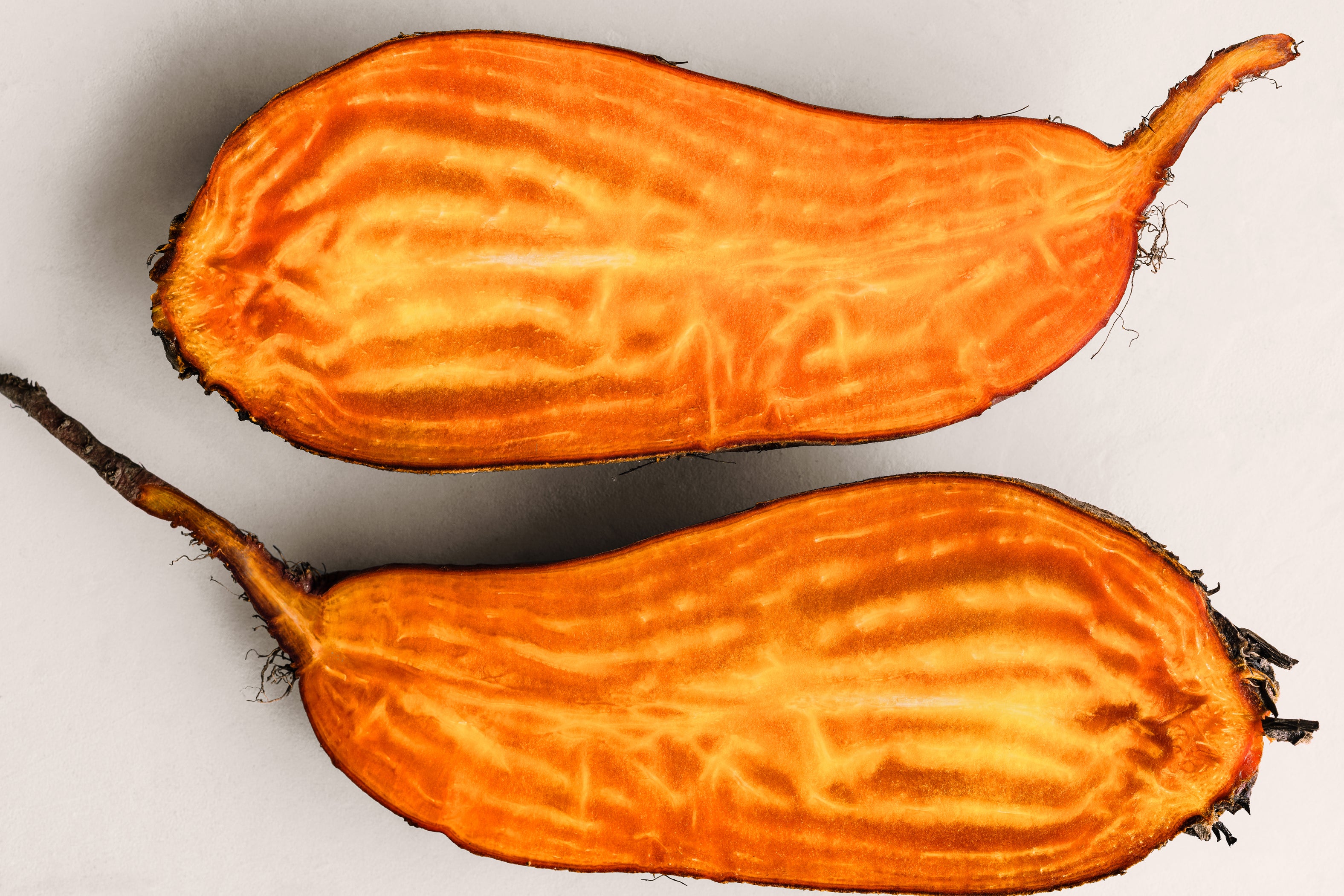 Badger Flame Beet Growing Guide
SCIENTIFIC NAME
Beta vulgaris
DAYS TO MATURITY
80 days; 55 days for small beets
FIELD NOTES
Soil Requirements:

Light, workable, well-drained soils with an optimal pH of over 6.0. Boron deficiency can cause internal browning; confirm adequate boron levels with a soil test.

The flame-like colors deepen as the season progresses.
SPACING AFTER THINNING/TRANSPLANTING
Plant spacing: 3-4" depending on desired size

Row spacing: 12-18"  
DIRECT SEEDING
Sow seeds 1/2 deep 4-5 weeks before last frost, when soil temperatures reach at least 45˚F. Can be seeded throughout the season until 8 weeks prior to hard frost.

Sow seeds every 1"; thin seedlings to 3-4'' apart depending on desired size.

5-8 days to emergence, slower in cold soil.
TRANSPLANTING
Start seeds indoors 5-7 weeks before last frost. Sow seeds 1/2" deep. Optimal soil temperature for germination: 85˚F.

Start seeds every 2-3 weeks for continuous harvest until 8 weeks before hard frost.

Harden off for 3-5 days, protecting seedlings from wind, strong sun, hard rain, and cold.
PEST + DISEASE INFO
Diseases: Cercospora leaf spot: rotate crops. Scab: irrigate well.
HARVEST
Harvest when roots reach desired size, before hard freeze. Full size is 6-7" long.
STORAGE
Wash and dry before storage. Cut tops at 1" above the crown. Store at 32˚F and 95% humidity for best results. Will store up to 6 months. Monitor quality.
SEED SPECS
Average 2,000 seeds/ounce, 30,000 seeds/pound.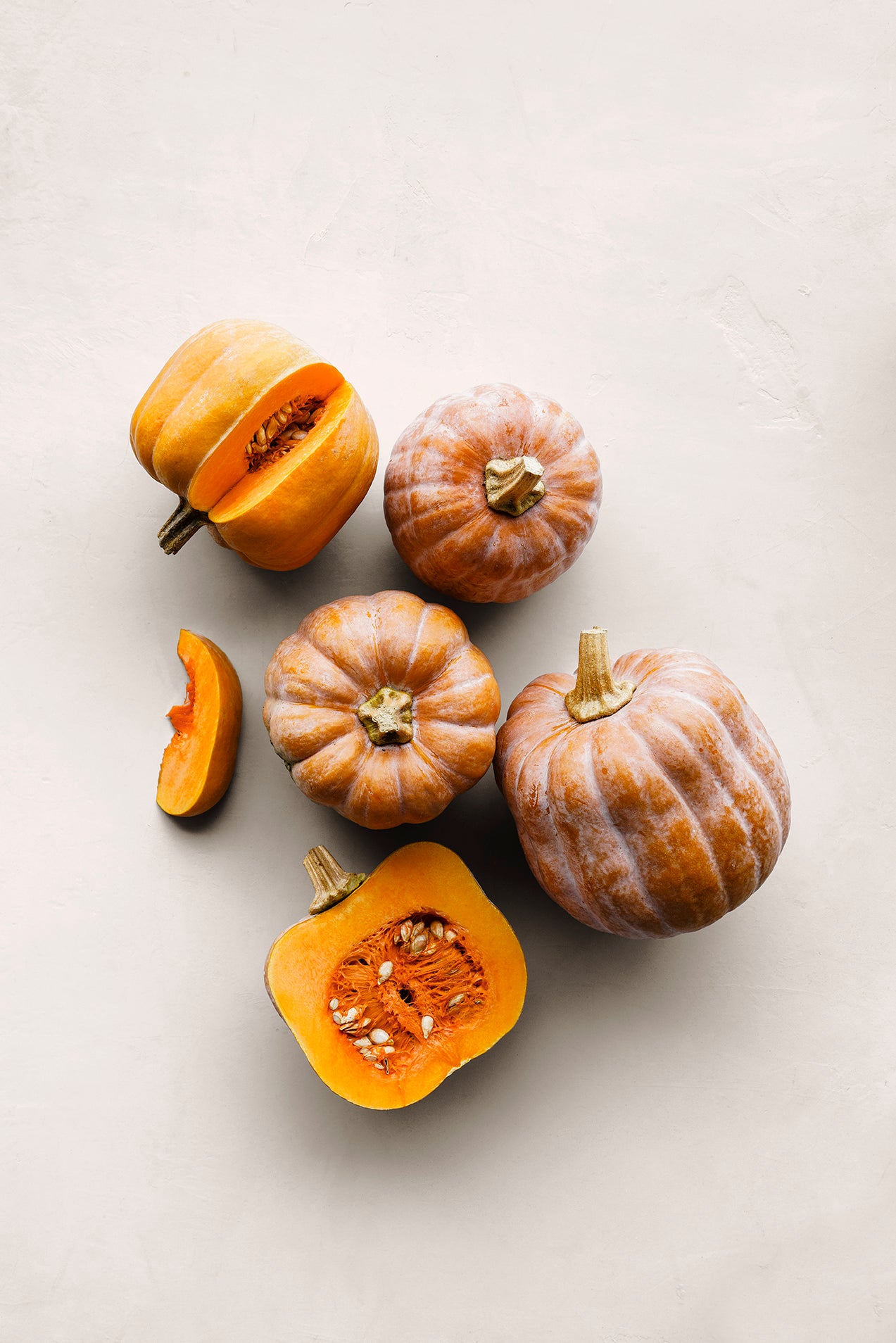 Robin's Koginut Squash Growing Guide
SCIENTIFIC NAME Cucurbita moschata DAYS TO MATURITY 110 days FIELD NOTES Soil Requirements: Fertile, well-drained soils. Row Covers: Cover young plants to increase early growth and protect from i...
Read more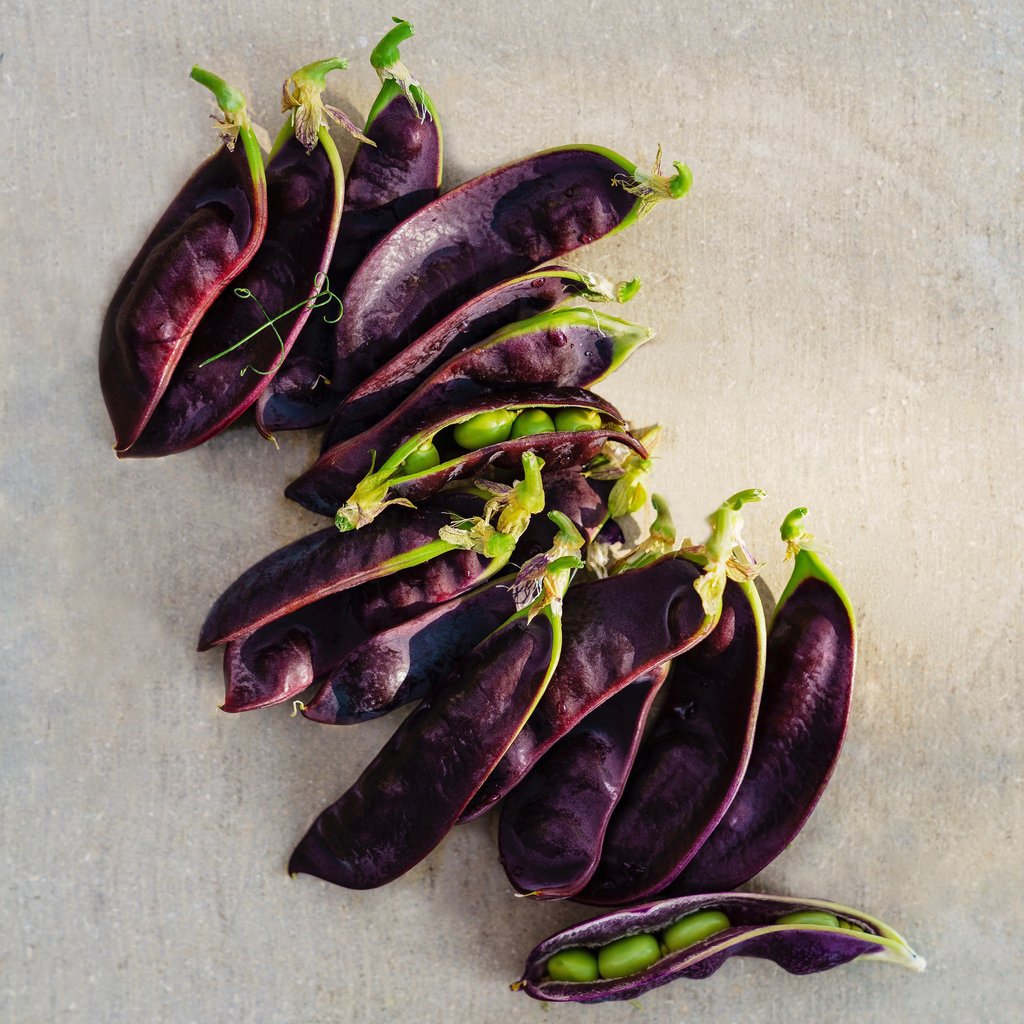 Beauregarde Snow Pea Growing Guide
SCIENTIFIC NAME Pisum sativum DAYS TO MATURITY 60+ days, depending on planting date FIELD NOTES Soil Requirements: Well-drained soil, with optimal pH of 6.0 to 7.0. Beyond their striking ap...
Read more