Trace Your Koginut Squash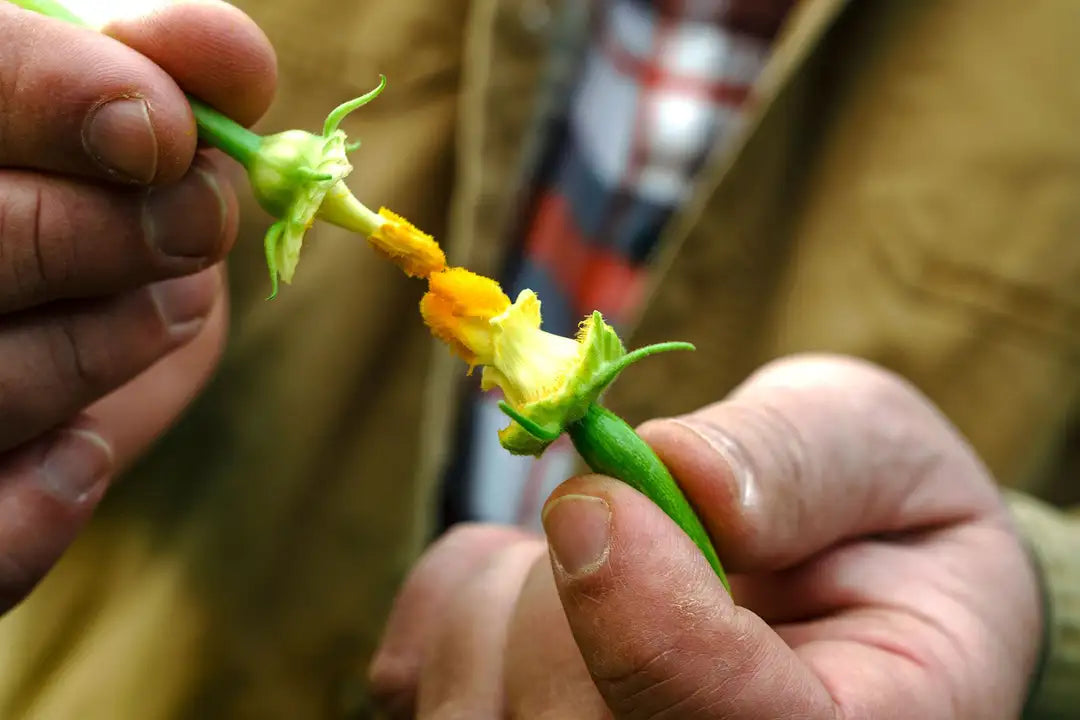 Breeder
This little squash speaks to the power of pedigree. Developed by Michael Mazourek, it's a cross between two squash types—one prized for its high dry matter, the other for its concentrated sweetness. As luck (and Michael's matchmaking) would have it, Robin's Koginut inherited the best of both, with a velvety texture and intensely squash-y flavor. Even better, Koginut has a built-in ripeness indicator. Squash on the vine turn from green to bronze when ripe, ensuring that each Koginut is picked at peak flavor and nutrition.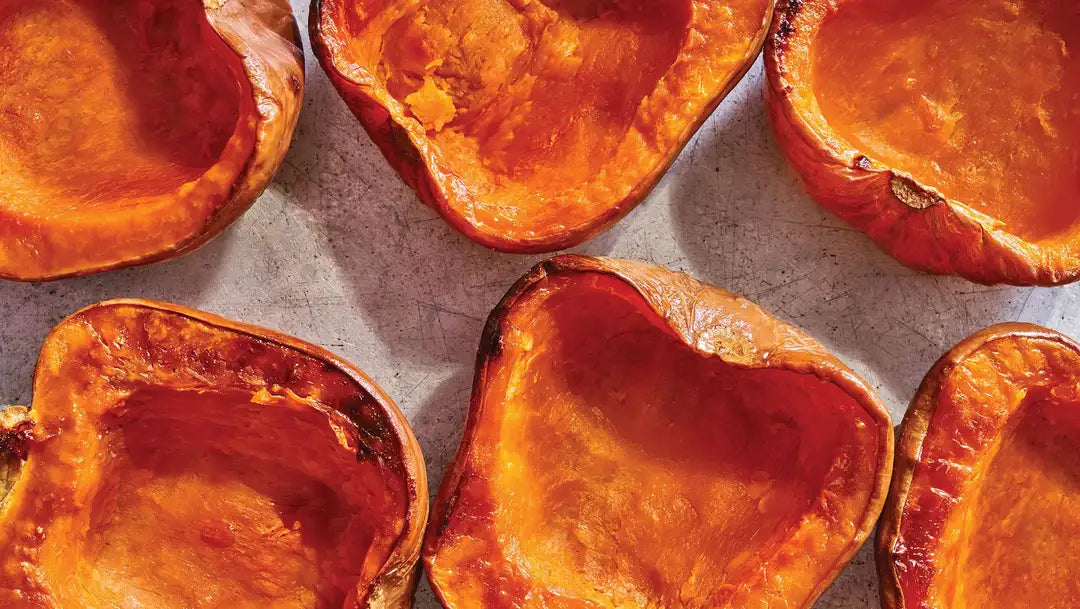 Trial Network
The Koginut got its official variety name ("Robin's Koginut") in memory of our friend Robin Ostfeld, a collaborator on the project and guru of organic farming in the Finger Lakes who had always wanted to name a new variety. Koginut was also distributed to our Trial Network, a participatory community of over 150 chefs and farmers. The network provided early feedback on the variety, enabling Row 7 to better predict where the Koginut thrives and identify opportunities for future improvement.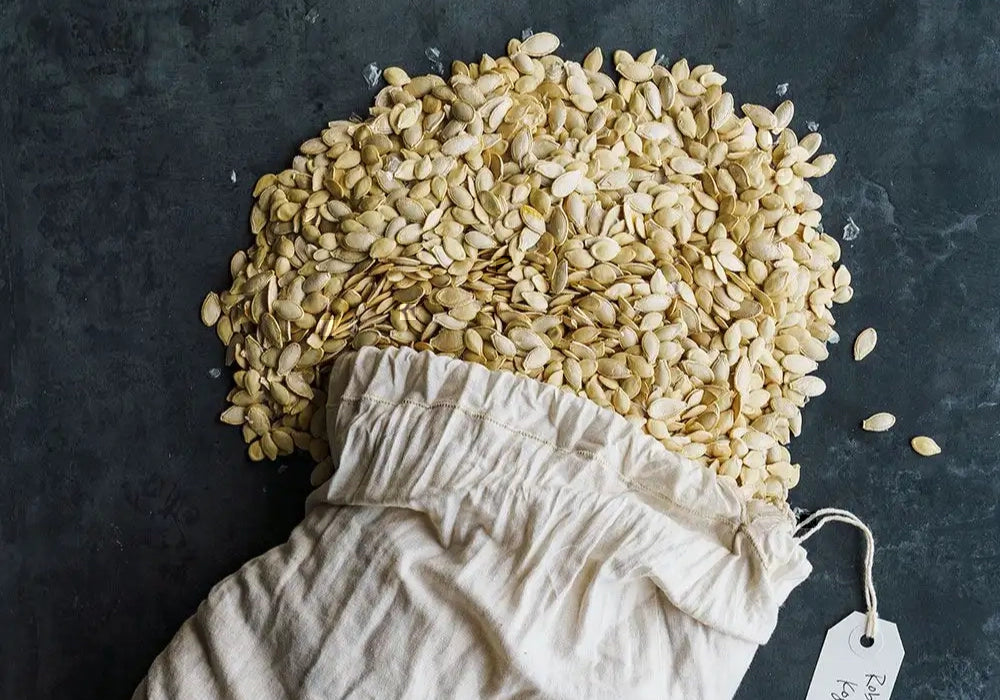 Seed Producers
Seed is a crop, too, and where they are grown matters. Our Koginut seeds were produced organically in New York. These methods create strong, resilient plants capable of fending for themselves. Stronger plants literally are tastier plants. Want to grow your own Koginut squash? You can find the seeds here.
You can buy the seeds here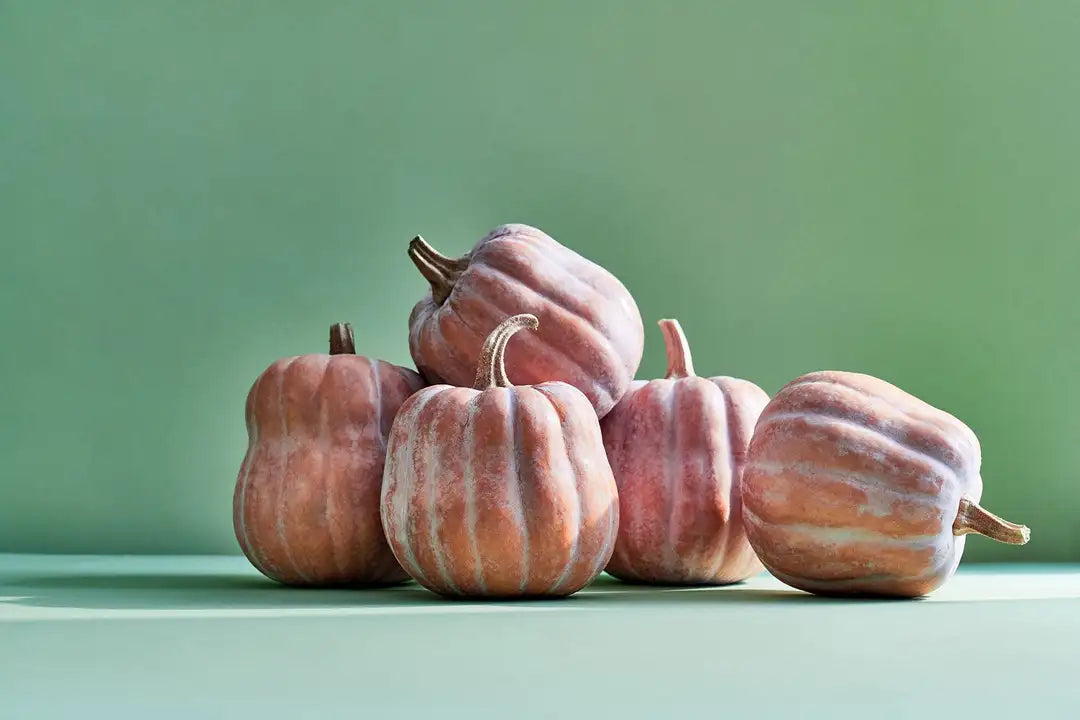 Growers
Flavor may start with the seed, but it lives or dies in the soil. Our Koginut squash were grown by Martin Farms (Brockport, NY), Plainville Farms (MA), and Row by Row Farm (NY). Farmers Jacob Beyler, Wally Czajkowski, and husband and wife farm team Dakota and Mira Miller all specialize in winter squash production, so we knew our Koginuts would be grown and cured to perfection. The squash were shipped directly from the farm to Whole Foods, ready for your table.