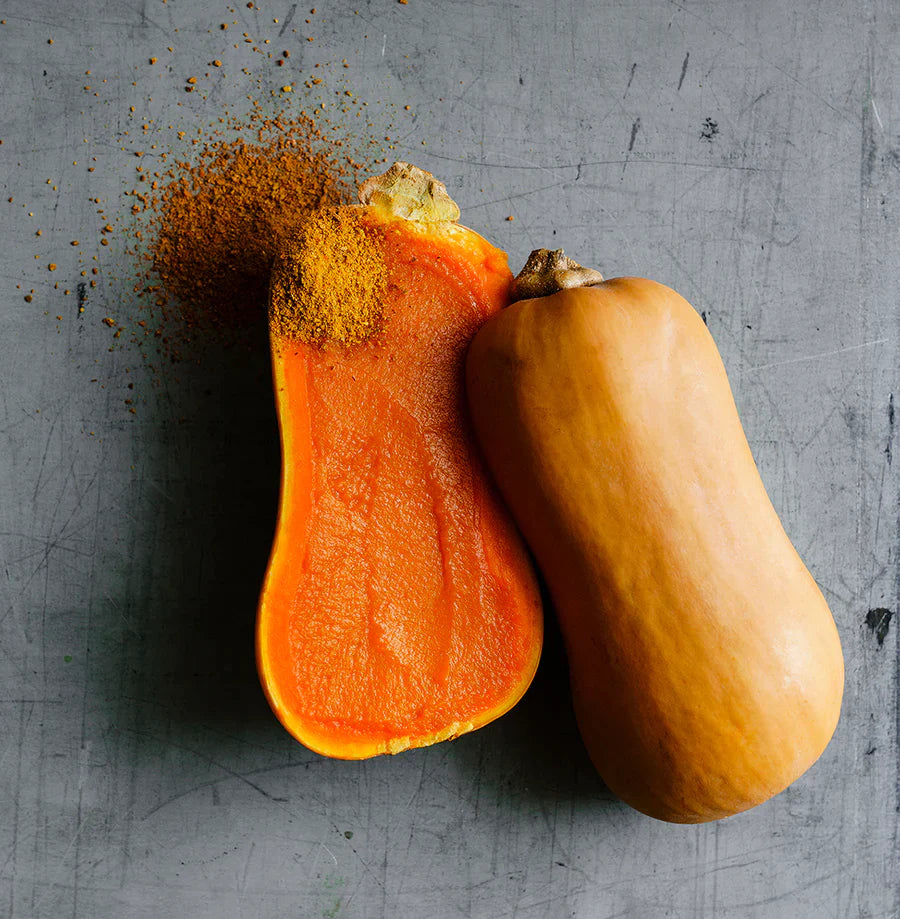 Honeypatch Puree and Squash Skin Crumble
Chef: Dan Barber, Blue Hill at Stone Barns
INGREDIENTS
(4) Honeypatch Squash
1 tablespoon olive oil or vegetable oil
Salt and pepper
Squash skin crumble (recipe below)
RECIPE
Preheat oven to 375˚F.

Cut the squash in half lengthwise. Using a spoon, remove the seeds.

Lay the squash halves, cut-side up, on a baking tray. Lightly drizzle or brush with the oil, and season with salt.

Roast the squash, uncovered, in the oven for about 50 minutes, until the flesh is very tender. Remove from the oven.

When cool enough to handle, scoop the flesh of the squash out using a spoon. Reserve the skins.

Place the squash in a bowl and mash with a fork. Or, for a smoother texture, transfer the squash to a blender and puree. Adjust seasoning with salt and pepper as needed.

Serve puree with squash skin crumble.
FOR THE SQUASH SKIN CRUMBLE:
Preheat an oven to its lowest setting—150˚F is ideal.

Transfer the reserved roasted squash skins to a parchment-lined baking tray. Place the tray in the oven for 8-10 hours, or until the squash skins are completely dry and brittle.

Remove tray from the oven and allow to cool.

Transfer the dried skins into a blender or food processor and blend to a medium-fine crumble consistency. Season with salt to taste.